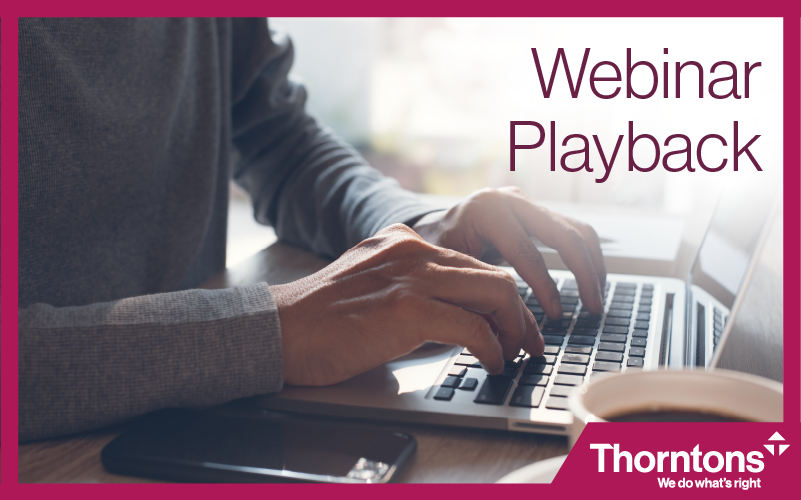 From 1 July 2021, the Home Office have confirmed that new rules for carrying out right to work checks will apply to EEA nationals and further guidance for employers on this topic is anticipated by the end of the month.
Immigration specialist Maria Gravelle hosted a short webinar and Q&A to provide attendees with information and guidance on the new rules for Right to Work checks.
Topics covered included:
An overview of Right to Work checks and the importance of establishing a statutory excuse;

Remote working, manual Right to Work checks and related issues for employers;

EEA nationals and the "grace period" from 1 January to 30 June 2021;

The anticipated Home Office guidance on Right to Work checks from 1 July 2021; and

The relationship between Right to Work checks, recruitment and avoiding discrimination
If you have questions about employer sponsor licences and recruiting skilled workers from outwith the UK, please contact Maria or any member of the Immigration team on 03330 430350
Broadcast: 29 June 2021. The content in this webinar, guidance and advice provided by the host, is correct at the time of broadcast. If you are watching a recording after the broadcast date please contact us for the most up to date guidance and advice on this topic.