---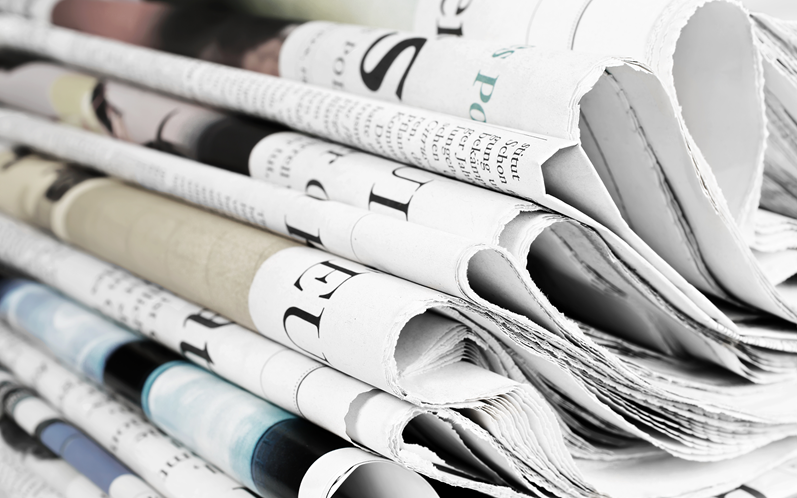 A recent Employment Tribunal decision means important changes for employers. A recent Employment Tribunal decision means important changes for employers.
Following a considerable amount of activity in the European courts and employment tribunals over the past couple of years regarding holidays and employees who are off on long-term sick, often cases have left more questions unanswered creating uncertainty for both employers and employees. The decision in the case of Healy v Sood Enterprises Limited at least answers the question of how much annual leave must be carried forward – 5.6 weeks or 4 weeks.
The Working Time Directive provides that EU member states must ensure that every worker is entitled to paid annual holiday of at least 4 weeks. The Working Time Regulations 1998 ("WTR") implements the Directive and entitles workers to 5.6 weeks' "statutory holiday" inclusive of bank holidays in each holiday year. This is made up of the 4 weeks' holiday required by the Directive and additional annual leave of 1.6 weeks "additional holidays".
The WTR states that statutory holidays must be taken in the holiday year in which they accrue, i.e. they cannot be carried forward and may not be replaced by a payment in lieu except on termination of employment. It also provides for Additional Holidays to be carried forward into the next holiday year where there is a "relevant agreement". A relevant agreement is either a workforce agreement, collective agreement or any other agreement in writing which is legally enforceable (such as a contract of employment). Most private employers will not have any relevant agreements in force that cover this point.
Recent case law has established that workers who have been unable to take their Directive Holidays due to long-term sickness can carry them forward to the next holiday year. However, until now the courts have declined to decide whether the Additional Holidays i.e. the extra 1.6 weeks can also be carried forward. In Healy v Sood Enterprises Limited, the Employment Appeal Tribunal considered this point.
Background to the Case Mr Healy worked for Sood Enterprises Ltd and was on sick leave, after suffering a stroke, from July 2010 until he resigned in June 2011. His absence straddled two holiday years (which ran from January to December). When he resigned, he had 17 days' holiday outstanding in 2010 and 14 days for 2011. He received no payment in lieu of accrued holiday and brought a claim for unpaid holiday pay.
Relying on the EAT's decision in the case of NHS Leeds v Larner, the employment tribunal held that there was no requirement for H to request holidays when on sick leave. It held that H was entitled to be paid in lieu of holiday accrued under the WTR for both leave years.
Sood appealed to the EAT.
The EAT upheld the tribunal's decision with regard to the 2011 leave year i.e. he was entitled to the 14 days accrued between 01/01/11 and June '11. However, it allowed Sood's appeal against the decision with regard to the holiday accrued but not taken 2010, commenting that the WTR expressly provided that the Additional Holidays cannot be carried over unless there is a relevant agreement between the parties. In earlier case law, the European Court of Justice held that this was compatible the Directive.
On the facts, there was no relevant agreement between Mr Healy and Sood and it therefore followed that Mr Healy was not entitled to carry over his accrued Additional Holidays for 2010 to the 2011 holiday year. However, he could carry forward the outstanding portion of his Directive (4 weeks) Holidays, which was 3 days.
What does this mean for employers? The outcome of this case has been awaited with bated breath as the position, following earlier case law, was not clear. Based on the outcome of this case, our advice to employers is as follows:
The WTR does not allow for Statutory Holidays to be carried forward under normal circumstances and employers must ensure that their employees are taking their Statutory Holidays throughout the holiday year. Employers can give their employees notice requiring them to take holiday if necessary. Employees on sick leave continue to accrue holidays and can carry forward 4 weeks into the next holiday year if they have been unable to take the holidays at any other time, i.e. they have been absent for the full holiday year. When calculating what holidays an employee has taken, the courts have taken the view that Directive Holidays are exhausted first, followed by Additional Holidays and lastly, any contractual holidays that an employer might give an employee over and above the statutory minimum. Employers should not lose sight of sick employees' holidays and should ensure that when a employee returns from a period of sick leave, the employer ensures the holidays are taken. Employees on long-term sick leave can take their holidays and be paid for them if they want and feel able to. This may be beneficial for employees who have exhausted sick pay but there may be knock-on effects for any benefits that they are claiming which they should investigate. It is advisable to make it clear, in contracts of employment or policies covering annual leave and sickness entitlement, what the employer will permit to be carried forward. Amy Jones, Solicitor 26 July 2013
Services associated with this entry
Stay updated
Receive the latest news, legal updates and event information straight to your inbox
Stay Updated
See all Employment articles