---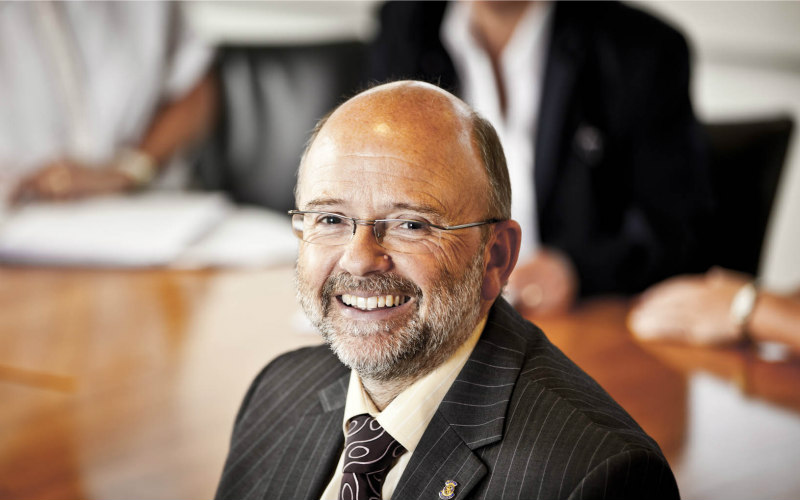 Family Law Partner Stephen Brand was invited to give evidence about the Family Law Scotland Act 2006 and how it is working in practice for clients.
Last week the Justice Committee of the Scottish Parliament held a second evidential session on how the Family Law (Scotland) Act 2006 is working in practice.  
The purpose of the session is to take evidence to see how the 2006 Act is working in practice with a view to suggesting  areas where legislation might be appropriate.
Family Law Partner, Stephen Brand was invited to attend and to give his views to the Justice Committee.
"I had the opportunity to attend to represent the Law Society at the recent session along with five others who were giving evidence from various groups.
The Family Law (Scotland) Act 2006 was introduced to replace some existing Acts and to provide  to clarify and refine areas that had been deemed to be unsatisfactory.   One of the Acts innovating provisions, had been the creation of cohabitation rights and that was one of two areas that the Justice Committee had wanted to take evidence on.   The other area that they had specifically wanted to concentrate on was the amendment that had been made to the Children (Scotland) Act which amended the provisions for unmarried fathers and had also introduced new provisions for the Court to take into account the risk of abuse when making orders for contact, residence etc., under the Act.  
There had been a previous session of the Justice Committee which had taken evidence from two academics, Professor Norrie from Strathclyde and Professor Mair from Glasgow.
As a novice in giving evidence to the Justice Committee it was an interesting experience and although it was described as an informal meeting with us being interspersed with eight MSPs, it was still recorded and filmed and there was a small audience watching the proceedings.   The MSPs were well versed and briefed and it is, in my view, very healthy that they are taking evidence to see how the law is working in practice.
How are things developing?   As far as the cohabitation rights are concerned, generally speaking these have been welcomed.   There was a view expressed that the general public still do not appreciate that they have these rights.  Most people that come to see us do so after a breakdown of a relationship because there is property involved.   Personally I suspect that if property is not involved, people may not appreciate that they may have some rights, so I think that there is still some work to do with regards to publicising rights.  
One of the problems that solicitors have is trying to advise clients as to what the quantification of any claim might be.   The Act is worded in such a way that what you have to ascertain is whether one party has derived an economic advantage and/or whether one party has suffered any economic disadvantage.   These are fairly loose concepts and the reported case law is of limited value.   The point being that everyone's circumstances are unique and consequently it isn't easy to provide "a formula" as to what might apply in a particular case.  
The Convener of the Justice Committee wondered whether marriage had had its day and wondered whether there should be any distinction between cohabitation and marriage on the breakdown of the relationship.   However, all three lawyers took the view that there should be as entering into a marriage requires a conscious decision.   People often drift into cohabitation and there are also difficulties in whether people are actually cohabiting or not, as it is remarkable how many people stay at their partner's house for perhaps two or three or four days a week but still have their own property and household.
It was felt that a useful change could be made to allow the Court to make not just cash awards but to have the ability to order the transfer of property as well.  
As far as the new provisions that had been provided for with regards to considering issues of abuse were concerned, the view was expressed that this had not made a lot of difference in the Court's approach to matters.   It had highlighted that a risk of abuse is one matter that the Court must take into account but there are of course a lot of other factors which Courts take into account when considering making orders.   One of these is the views of children themselves.  The view was expressed that the existing form that is used to send to children when parents are seeking orders in relation to them is not very child friendly.   I was able to report that the Family Committee of the Scottish Civil Justice Council are presently looking at this form, (the F9) with a view to changing it so that it is more child friendly.   That, however, is only the first step because there is a lot of concern that the method in which children's views are obtained are present unsatisfactory.   There are all sorts of viewpoints as to how we should be approaching the issue of getting the views of children if they wished to express a view.   That is a much wider issue that will have to be considered by the SCJC in due course.  In the short term it is hoped that the F9 might be changed so it is at least more child friendly.
The Justice Committee were also asking about alternative dispute resolutions and it was agreed that whilst mediation does provide a useful alternative to Courts, it was noted that it is a voluntary process, the mediation services are not properly funded and that the cover of mediation throughout Scotland is patchy with some areas not covered by mediation services at all.
Family Law is a constantly evolving and changing area of the law.   There have been significant changes in Scotland with civil partnerships, same sex marriages, the United Nations rights of children all having an influence in the ever increasing complexity of family law which also has to take into account scientific changes.   There is also an increasing international flavour with more of the population coming from other parts of the world.  
There was a view in the first evidence session that we should have a consolidated Family Law Act but perhaps that is not appropriate because no sooner will it be in place than there will be changes that will be required to take into account our ever-changing society.
The Justice Committee will, as far as I understand, prepare a briefing paper for the new Parliament and the new Justice Committee to consider what changes might be mooted in the next Parliament.
Stay updated
Receive the latest news, legal updates and event information straight to your inbox
Stay Updated
See all Family Law articles