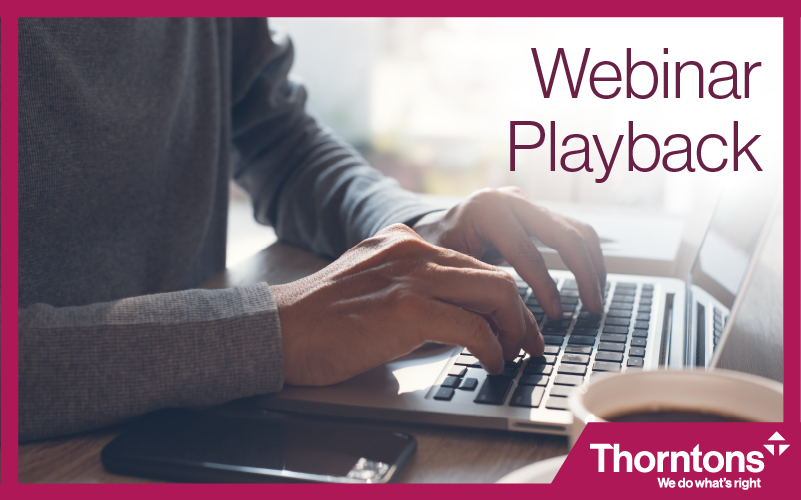 With the COVID 19 restrictions easing in most parts of Scotland many employers are starting to think about returning to the workplace. Of course there are many who have continued to work from their workplace throughout the pandemic if they haven't been able to work from home, but for those who have been working from home the reality of returning to the workplace doesn't seem so far away as it once was. With that in mind, our next webinar will focus on employees returning to the workplace.
Employment Law Partner, Debbie Fellows and guest speaker Jane Rennie, from The Extraordinary Training Company hosted a short webinar and Q&A in which they provided guidance on what employers should be doing to prepare themselves, their workplace and their employees for getting back to work using the reboardng process.
This webinar will cover: 
How best to prepare employees for returning to the workplace

How can employers comply with government guidance

What do employers do if employees refuse to return to the workplace?

Flexible working requests

Working from home

Why is reboarding important?

How do you reboard effectively?
If you have questions about returning to the workplace and managing employees, please contact Debbie or any member of the employment team on 03330 430350. 
Broadcast: 2 June 2021. The content in this webinar, guidance and advice provided by the host, is correct at the time of broadcast. If you are watching a recording after the broadcast date please contact us for the most up to date guidance and advice on this topic.