Posted on Jan 06, 2021 in Family Law by Sandra Sutherland
---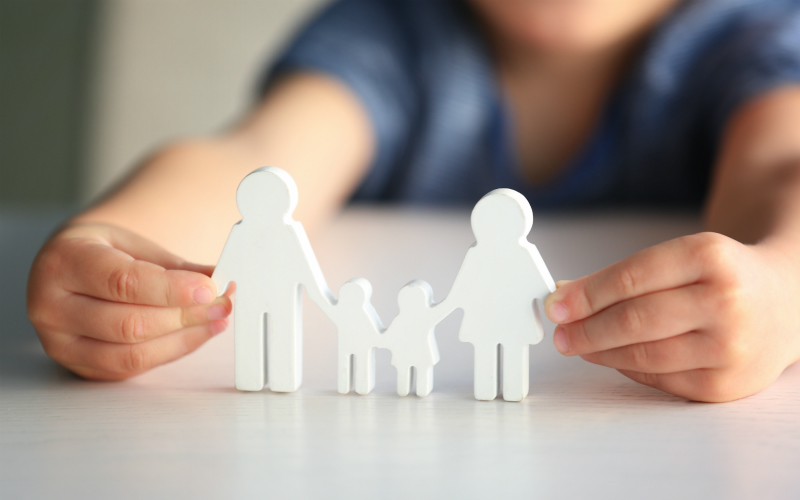 The Coronavirus pandemic has impacted lives across the nation in a myriad of ways. For many, a silver lining of repetitive lockdowns is more family time. However, for most non resident parents, lockdowns take away opportunities for precious time with their children. This is especially true for those who rely on services provided by child contact centres. Sadly, most of these services had to close their doors back in March 2020, but reassuringly we are now seeing services recommence.
What is a Child Contact Centre?
A child contact centre is a safe and neutral space that facilitates various types of contact between a parent or a grandparent, who does not live with a child. They can be particularly helpful in situations such as those were you find communicating with your ex-partner difficult or if you fear interacting alone with them. At a contact centre, the staff's primary focus is on the child's wellbeing and their safety.
There are three main types of services offered:
Handover Contact: this can be helpful for those families were the non-resident parent's court order allows them a longer period of contact. Staff will arrange for you to arrive at the contact centre at a different time from your ex partner. This means that the likelihood of you crossing paths with them outside the centre is reduced. When you arrive, staff will guide you to a separate room from your ex-partner and then arrange for your child to be safely passed over. The non-resident parent and your child are then able to leave the centre and return when their contact hours are over. The same process will occur to pass the child back to the resident parent.
Supported Contact: this is when contact time with a non-resident parent is spent within the centre. The non-resident parent and their child are free to play games, have lunch, watch a movie and just generally spend time together as they wish. Although their contact is not supervised, being within the centre gives both the non-resident parent and the child, reassurance that there is always someone about to offer assistance if need be. This can be particularly useful in those situations where your child has not been in contact with their non resident parent for some time.
Supervised Contact: for this type of contact the non-resident parent and the child will not be left alone at any point. A member of staff will be in the room at all times. However, staff will only get involved if they see a parent struggling or if a child becomes upset. They are there to ensure that a child is always safe and happy and they recognise that it is important for a non resident parent to interact with their child in their own way.

In March last year, when the nation shut down, those parents previously using contact centres essentially had to deal with contact arrangements on their own. Some parents were in a position that allowed them to adapt arrangements and were able to use a third party, such as a grandparent or friend, to help facilitate contact between the child and the non resident parent.  Others took to the world of video calling and relied on regular Zoom calls to build and maintain relationships with their children.   For some, contact has completely stopped. Some parents have had no choice as for them, losing the safety of the contact centre has meant increasing their exposure to potentially dangerous situations.  Unfortunately however, there are also some situations where resident parents are using the pandemic as an excuse to stop contact and keep their child away from their ex partner where there is no legitimate reason to do so.
If possible it is important that a child maintain contact with their non-resident parent throughout the pandemic. If you find you could benefit from using a child contact centre to safely arrange contact between you and your child or between your child and a non-resident parent then get in touch with Thorntons for specialist legal advice and support.
Sandra Sutherland is a specialist Family Law Solicitor. If you require family law advice please contact Sandra on 03330 430150, email ssutherland@thorntons-law.co.uk or alternatively contact any member of our Family Law team.
Stay updated
Receive the latest news, legal updates and event information straight to your inbox
Stay Updated
See all Family Law articles