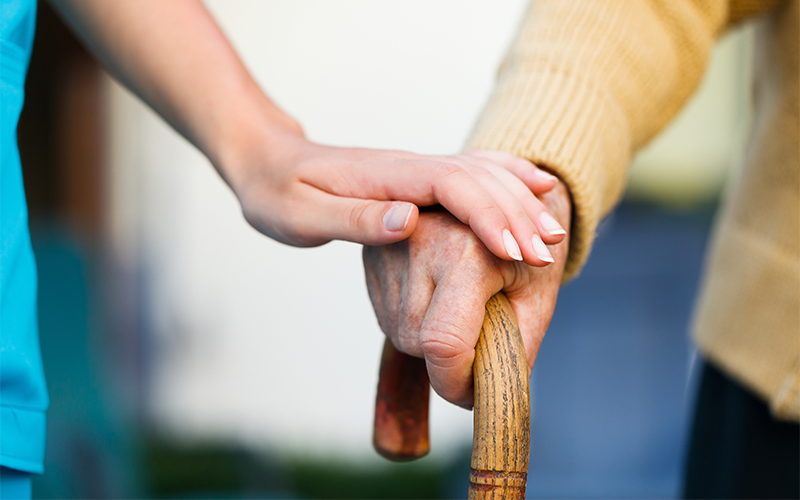 Placing an elderly or vulnerable loved one into a care home is never a decision taken lightly and is often a last resort. The health and safety of your loved one is of utmost importance and you expect the appropriate level of care from care home staff .
The majority of care homes meet the National Care Standards. However, there are times when they fail to provide a reasonable standard of care to their residents, usually because of poor practices or inadequate policies. This failure can result in injury or illness, poor medical treatment or, sadly, death.
When this reasonable care standard is breached, you may be entitled to compensation for negligence.
Most Common Care Home Claims
Injuries from falls.  Falls can result from inadequate supervision, inappropriate or lack of mobility aids or poor handling from staff when moving residents around the home.  Sadly, it is quite common for a fall in a care home to lead to fractures, hip replacements, and other serious injuries due to the age of the residents.  That is why the care home should adopt a high level of supervision, risk assessments and assistance because a minor fall can often lead to life-changing injuries.
Pressure ulcers/bed sores.  Sores usually arise from a lack of movement – for example staying in bed too long without being moved or sitting in the same chair all day.  Care home staff should be diligent at moving residents frequently.  They should have care plans for every resident and records detailing residents activity.
Medication errors.  Residents are completely reliant upon the care home administering the correct medication and dosage.  Trust is put into the staff to ensure that the medication and dosage of mediation is accurate and as prescribed and that the medication  actually provided. Medication errors can lead to illness and serious, sometimes life-threatening, conditions.
COVID-19?  It is likely there will be a number of claims against care homes for residents contracting COVID-19.  Caroline Kelly, Partner & Solicitor Advocate at Thorntons, discussed this in detail in an

earlier blog

.
If you think you have a claim on behalf of a relative or loved one arising from care home negligence in Scotland, contact our specialist lawyers to discuss pursuing the claim on a 'no win no fee' basis meaning there is no financial risk to you.
Gary Mannion is a Partner in our Specialist Personal Injury team. For further information, please contact Gary on 01382 346294, email gmannion@thorntons-law.co.uk, or contact a member of our Personal Injury Team on 0800 731 8434. Alternatively, click here for further information.