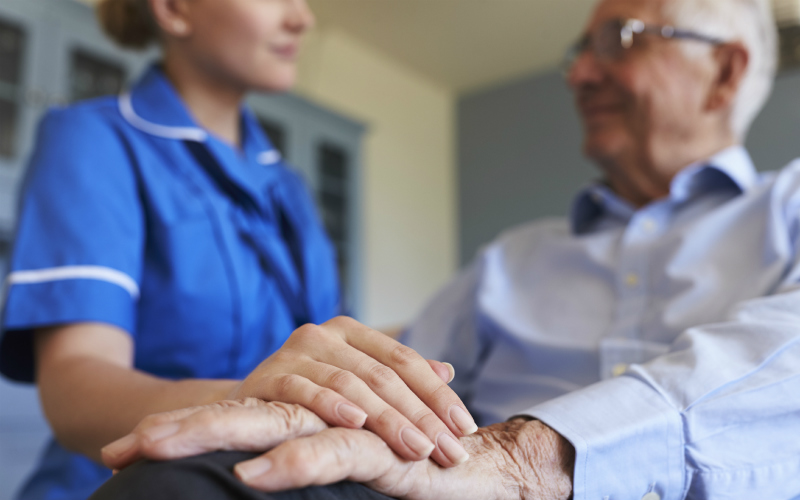 Through out the Coronavirus pandemic, care homes have frequently found themselves at the centre of media attention. This is mainly a result of their heightened vulnerability to Coronavirus and the devastating effects an outbreak could have on both their staff and their elderly residents. A lot of guidance has been issued by the Scottish Government, Trade Unions, The Health and Safety Executive and others, advising care home managers and care home staff, on best practice.  While most care homes and other care providers are doing everything they can to mitigate any risk of infection while simultaneously insuring quality care is provided, vulnerable persons in care homes are still contracting the virus.
Recent statistics show almost 2,000 deaths in care homes. Sadly, some of these are thought to have been avoidable and it was recently announced that Scotland's Crown Office established a special unit last month to look at the deaths of care home residents and key workers. In its first month, prosecutors began investigations into 238 coronavirus deaths. This could result in fatal accident inquiries or care home providers being prosecuted under health and safety law. The outcome of the investigations may assist families who feel a loved one's death was avoidable - and therefore wrongful - in obtaining compensation.
Who is entitled to compensation for the wrongful death of a loved one?
In Scotland, spouses, civil partners, parents, children, siblings, grandparents and grandchildren are entitled to make a claim. This right is also extended to any other individual who the deceased treated as a close relative. For example; someone the deceased treated as if they were their own child.
Particularities of a wrongful death claim:
When considering pursuing a wrongful death claim there

are two core elements that must be proved:-
Negligence: this focuses on the mistake. Was the mistake avoidable? Would another care provider have acted in the same way?  Was the available guidance and/or best practice followed? If you consider the answer to be no to these questions then the mistake could be negligent and it is worth investigating further.
Causation:

this requires proof that it was the negligent act that caused your loved one to fall ill with Coronavirus. This is quite often a stumbling block for these types of cases as can be very difficult to pin point exactly when and how someone contracted the virus. Information about the interactions your loved one has had is important. For example, in care homes visitors have not been allowed since March and it is therefore likely that their only interaction was with their caregivers..  

Making a claim for compensation for wrongful death can be challenging and a difficult decision for those involved. Each case is considered on its own merits. For more information contact Caroline Kelly on 01382 346282, by email ckelly@thorntons-law.co.uk, or alternatively contact our Specialist Personal Injury team on 0800 7318434.