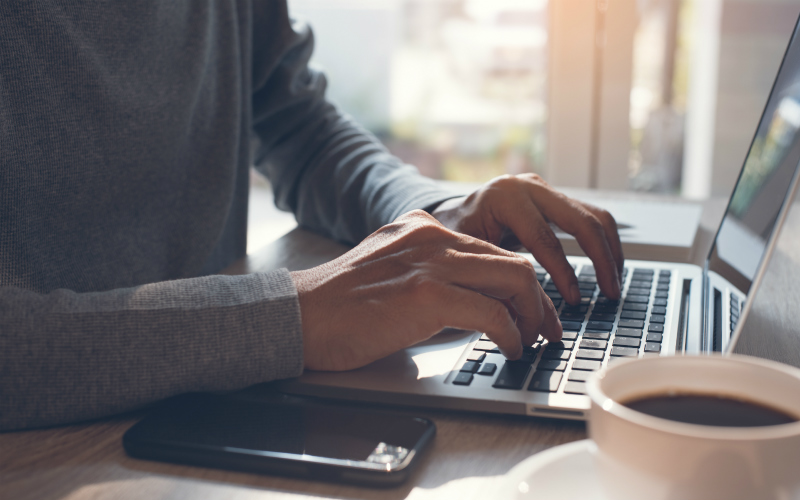 Prior to March 2020 the number of people working from home was few and far between. Since March 2020 and Lockdown 1.0, this number has increased vastly at an unprecedented rate. Whilst there were teething problems to begin with, a lot of businesses and their employees are now well in the way of working from home. It is undeniable that there are many benefits to remote working, such as time and financial savings from ditching the commute, to not having to stand in long queues at the post office when you miss that re-delivered parcel for the third time. However, it's worth noting that working from home isn't without its challenges.
Investment bank Goldman Sachs hit the headlines recently following an internal survey conducted among 13 of its first year bankers, who put the findings to their employers in a plea for a more balanced work life. The survey revealed that the participants averaged 95 hours of work each week (almost double the maximum working week of 48 hours) and slept only 5 hours a night. This had a massive effect not only on their personal relationships, but also on their physical and mental health.
Whether this is a sole consequence of those employees working from home is not known. However it brings into question whether employees feel obliged to work longer hours when working from home. Has the line between work life and personal life been blurred when you are working from home?
Working Time Regulations 1998
So, what regulations are in place to protect workers like the junior bankers? Well, the Working Time Regulations 1998 ("WTR") section 4(1) prescribes that a worker should not work an average of more than 48 hours in any given 7 day period, inclusive of overtime, as averaged over a 17 week period. There is of course as exception to this which allows workers to opt out of the maximum 48 hour time (section 5 of the 1998 Regulations). However, employers must have the express agreement of their employees in writing that they consent to opting out of the working hour limit, and employees should not be put under any pressure to sign such an agreement.
If you agree to opt-out of the 48 hour limit, you may be agreeing to a specific period or indefinitely. If you are an employee and have agreed to the latter and your circumstances change, you can notify your employer in writing with a 7 day notice period that you wish to opt back in to the 48 hour limit.
Health & Safety at Work
Notwithstanding the WTR, employers have a statutory duty under health and safety law to protect their employee's health, and importantly this includes their mental health.  The risk to both mental and physical health of overworking and burnout is not new, and it is likely that the pressures of working from home, if not properly managed, is contributing to increased risk to employees health.
Mental Health
If we weren't aware of it before, we are certainly a lot more conscious of the importance of our mental, as well as physical health. Being in two (or is it three?) lockdowns over the past year has resulted in more of us getting out in nature and going for walks to get the steps up on our smart watches. Whilst this has a physical benefit for us, it also benefits us mentally. Studies show that exercising outdoors can improve our mood, reduce feelings of stress and improve your confidence and self-esteem. It comes as no surprise then, that consistently working unreasonably long hours staring at a computer screen does quite the opposite – increasing stress and anxiety. This in turn will have a detrimental effect on the standard of work you can produce as you are overtired and unable to concentrate.  There is also considerable evidence of the negative effect of lack of sleep, or not taking periodic rests away from your workstation, is damaging to health.
Where employees raise concerns that working conditions are detrimental to their health, including that working hours are damaging to their health, then they may have a claim if they are treated detrimentally or are dismissed for raising such issues, regardless of their length of service.  It is important as a responsible employer that these issues are treated seriously.
Whilst the investment banking industry has a long standing reputation of overworked and exhausted workers, as depicted in many a Hollywood block-buster, there is the real concern that working from home will make this a more widespread issue.
As an employee, you need to communicate with your employer if you feel you are not coping with your workload; and as an employer, you have a duty of care to your employees to promote positive mental and physical health, and ensure you are alert to the issue of colleagues working unsustainable long hours. Just as the junior bankers did, communicate with each other in order to come to a practical solution that works for you both.
Noele McClelland is a Partner and Kerri McIver is a Trainee Solicitor in Thorntons specialist Employment Law team. If you have any questions regarding the working time regulations Thorntons Employment Team would be happy to assist you. Call a member of our Employment Law Team on 01382 229 111