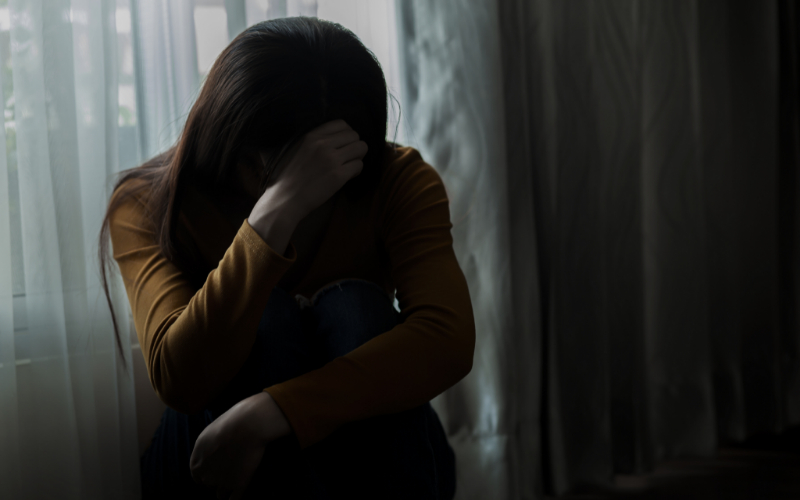 25 November is White Ribbon Day, also known as International Day for the Eradication of Violence Against Women.
The murders of Sarah Everard and Sabina Nessa last year sparked outrage across the country with many protests and campaigns to end violence against women taking place as a result. These cases of women being murdered by strangers tend to make the news and we are told to find comfort in the fact that these circumstances are very rare. And this is true, in face the majority of women who are murdered are killed by people they know, and most commonly by a partner or ex-partner. 
Figures recently published by the Scottish Police Authority's Quarterly Policing Performance Report indicate that in the year to date there have been  15,473 domestic abuse incidents recorded. Whilst this is a 2% decrease in the 5 year mean, it is still a significant number of domestic abuse incidents happening in Scotland.  It is therefore essential to understand what constitutes domestic abuse, when and how to seek help.
What is domestic abuse?
Domestic abuse includes a multitude of behaviours which take place within the context of a relationship. The relationship will be between partners (spouses, civil partners, cohabitants or otherwise) or ex-partners.
The Domestic Abuse (Protection) (Scotland) Act 2021 came into force on 5 May 2021 and defines abusive behaviour as behaviour that is violent, threatening or intimidating and has the effect of: making the victim subordinate to or dependant on the abuser; isolating the victim from friends, relatives of other sources of support; controlling, regulating or monitoring the victim's day-to-day activities; frightening, humiliating, degrading or punishing the victim. Such behaviour can include physical, verbal, sexual, psychological or financial conduct.
When to seek help
We recognise that it is difficult to speak out against domestic abuse and victims may feel vulnerable or fearful about the consequences of speaking out, however, it is important to ask for help if you think you are experiencing domestic abuse.
At Thorntons we can advise you on the options available to you to protect against abusive behaviour. Depending on your circumstances, options can include:-
Interdict: an order preventing someone using threatening or abusive behaviour towards another person

Exclusion orders: an order removing a person's rights to occupy a property

Non-harassment Orders: an order stopping a person from harassing another
The Domestic Abuse (Protection) (Scotland) Act 2021 also introduced new provisions to improve the protection of victims of abusive behaviour by a partner or ex-partner. If the matter is reported to the police, a senior constable may issue a Domestic Abuse Protection Notice (DAPN) which places certain requirements or prohibitions on a person where they have behaved in an abusive manner towards their partner or ex-partner. This may include prohibiting from entering the victim's residence or approaching or contacting the victim and/or any of the victim's children. The Chief Constable may also make an application for a Domestic Abuse Protection Order (DAPO). This is a court order which places certain requirements or prohibitions on an abuser in order to protect the victim from further abuse. A DAPO can last for up to two months. A Sheriff may also grant an Interim DAPO, which can last for maximum of three weeks.
In certain circumstances, it may also be possible to notify a victim's landlord and ask for the abusive partner's tenancy to be terminated.
As well as these options, we may also offer you practical advice and suggest other specialist agencies who may be able to help with advice and support. Organisations to contact for practical support might include:
Women's Aid offer advice and services including providing refuge where someone is seeking a safe place to stay because of their partner's behaviour.

www.womensaid.org.uk

Abused Men In Scotland (AMIS) provide similar support services to men who have been the victims of domestic abuse.

abusedmeninscotland.org

Scotland's Domestic Abuse and Forced Marriage Helpline which offers a 24/7 helpline service.

sdafmh.org.uk

0800 027 1234
If there is an immediate and urgent risk we may also recommend that you contact the police on 999. If it is not safe to speak you should press 55. This alerts the operator that it is a domestic abuse call and the police will respond.
If you or someone you know is experiencing domestic abuse and you would like to discuss your individual circumstances, please contact a member of our specialist family law team on 03330 430150.