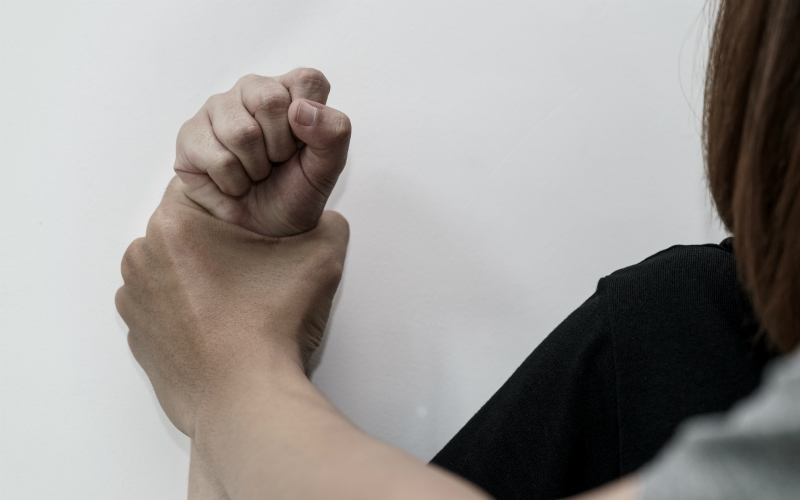 25 November is White Ribbon Day, also known as International Day for the eradication of violence against women. As the world continues to tackle the Covid-19 crisis, another crisis continues to worsen.
As nationwide lockdowns came into force and people were confined to their homes, domestic abuse which is predominately perpetrated within the home was given an opportunity to spread.
Social isolation combined with the impact which the pandemic has had on services ability to support victims has created what Women's Aid have described as a perfect storm. Victims and those at risk have faced increased challenges to report domestic abuse or seek help and advice. A Women's Aid's report describes how abusers have used the pandemic as a tool for abuse to increase fear and anxiety. Service providers have reported increases in the severity of abuse as well as the prevalence of abuse.
The Scottish Police Authority's Quarterly Policing Performance Report published this month, confirms that in the year to date 34,103 domestic abuse incidents have been recorded, a 7.6% increase on the previous 12 months and 13.1% higher that the average of the last five years.
White Ribbon Day comes as Victim Support, an independent charity in England and Wales, releases a Crime and Covid-19 Report which reveals that staff have found that victims of domestic abuse and harassment in England have been encouraged by the police to take civil action rather than a criminal prosecution because the system is struggling to cope.   
Domestic abuse describes a multitude of different types of behaviour, including physical, sexual psychological and financial abuse as well as harassment, stalking and other coercive control.
If you experience domestic abuse, it is essential to seek help with the emotional, practical and legal repercussions.
Legal Support
We can help you deal with the legal repercussions of domestic abuse. In an emergency situation contacting the police should be the first consideration.  If arrests are made, a partner or spouse can be given special bail conditions which prevent them from approaching you and causing further harm.  These normally remain in place until the trial has taken place. Police Scotland can also provide advice on more practical measures which can be put in place to help protect you such as personal alarms.
You may have concerns about what will happen after any criminal trial.  In this situation, we can assist you in applying to the Civil Court for an interdict.  This can help provide protection beyond a criminal trial as, similar to any bail conditions, it can stop a former partner or spouse from coming to your home, approaching you or treating you in an abusive way. 
Orders can also be obtained to prevent a former partner or spouse from contacting you. Alongside an interdict, an application for powers of arrest can usually be made.  Police Scotland is notified which means that if a former partner or spouse attempts to breach the interdict, the police can arrest them without requiring a warrant.  Breach of a domestic abuse interdict can see an individual facing criminal sanction, including but not limited to imprisonment.
If you chose to remain in the family home, an exclusion order can prevent a former partner or spouse from entering the family home. This can be done even where the property is jointly owned. Certain requirements must be met before a Court will grant one. We can help you determine whether this is available to you.
Additional Support
Emotional and practical support can be found from a number of organisations.
Women's Aid offer advice and services, including providing refuge where someone is looking to move away from a home because of a partner and spouse's behaviour.  More information on the support offered can be found at www.scottishwomensaid.org.uk.
Scotland's Domestic Abuse and Forced Marriage Helpline offers a helpline which you can call 24 hours a day, 7 days a week. The details can be found at www.sdafmh.org.uk.
Women are of course not the only group to suffer domestic abuse.  A new organisation called FearLess can offer support to anyone suffering domestic abuse.  More information about their services can be found at www.fearless.scot.  The service is listed as being Edinburgh based but is offered across various parts of Scotland.
The emergence of a vaccine provides light at the end of the Covid-19 tunnel. Sadly there is no such remedy for domestic abuse.  We must continue to collectively take steps to prevent domestic abuse and ensure that all victims of abuse receive the support they require.
Katie Fulton is a Solicitor in our specialist Family Law team. If you have any questions about, or need assistance in dealing with domestic abuse please contact Katie on kfulton@thorntons-law.co.uk or call 03330 430150.