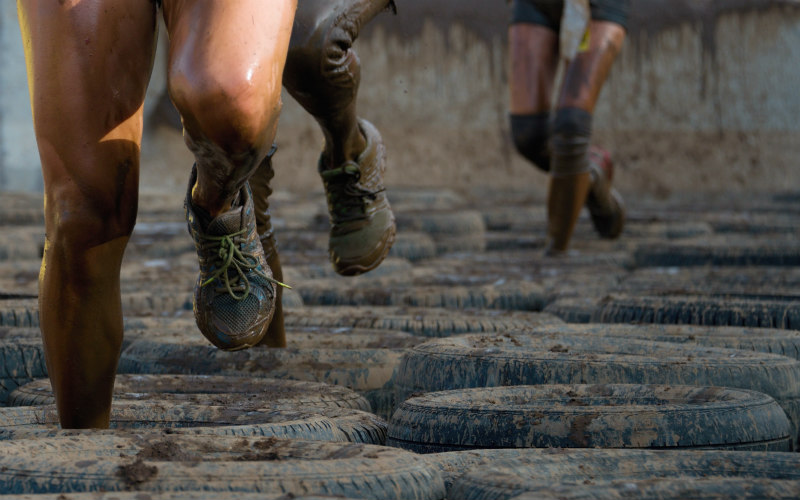 Waivers are common for participants of extreme sport activities, such as Obstacle Course Racing, but could you still have a claim if you suffer an injury? Obstacle Course Racing is on the increase and when I read the Daily Mail article about women sustaining injuries taking part in this 'new craze', I was dismayed to see the many suggestions within the article that essentially women (including myself) are participating in these events to 'keep up with the boys' in this age of gender equality. However, I want to focus on the 'death waiver' which, according to the Daily Mail, means that participants have no claim for compensation if they are injured during the race.
Participants in these events usually have to sign a death waiver. A death waiver usually states that the activity being undertaken is risky, that the participant acknowledges the risks and that they waive their rights to make any claim for any injuries they might sustain whilst undertaking the activity. Most participants sign this without a second thought and if they are injured during the course of the activity will assume they have no claim because they have signed this waiver.
However, that is not the position at all. Whilst the waiver is legal, the organisers of such events, of which there are now many, cannot exclude or restrict liability for injury or death caused as a result of their negligence. After all, how can you properly agree to waive your right to claim if you cant foresee all the risks? If these waivers were legal, it would effectively mean that organisers could build the courses in any way they wanted and not face any claims, regardless of how badly the course was built and organised. Where is the fairness in that?
Now that doesn't mean to say that if you do injure yourself running an obstacle course race, such as the ones referred to in the Daily Mail article, that you automatically have a right to compensation. After all, these events are a form of extreme sports and do carry a potential risk of injury. But it does mean that if you are injured during such an event, you shouldn't automatically assume you don't have a claim for compensation because you signed the 'death waiver'. Instead, you should seek advice about whether you may have a claim for compensation from a qualified personal injury solicitor who can properly advise you as to whether the organisers were negligent.
In the meantime, I'll get back to training to ensure I can keep up with the boys when I participate in my next obstacle course race next month!
If you have suffered a personal injury, contact Caroline Kelly on 01382 346282 or ckelly@thorntons-law.co.uk . Alternatively, contact the Personal Injury Team on 0800 731 8434 who will be pleased to assist further.