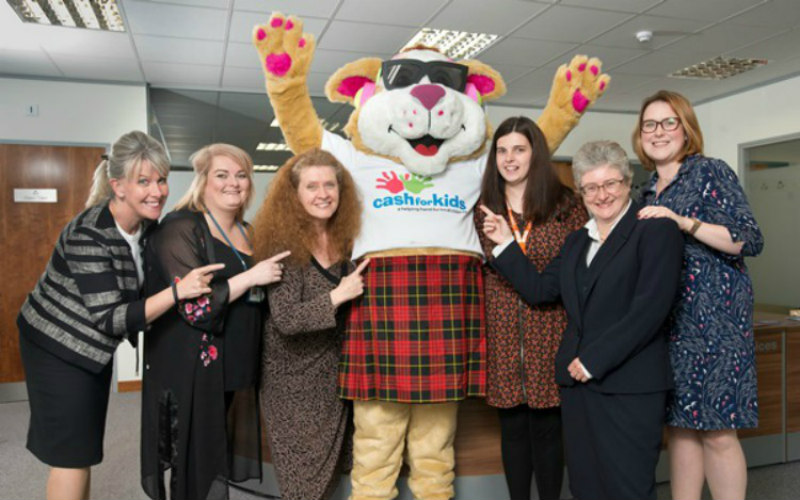 Leading law firm Thorntons today launched its annual Charity Wills initiative for 2017 and hopes to drum up extra support by outlining common myths about Wills.
Making a Will is something everyone in Scotland aged over 16 should be thinking about but people often fear it's a costly and morbid experience – this isn't the case and September is the ideal time to get affairs in order while supporting a local cause.
Thorntons has raised more than £270,000 for Cash for Kids throughout its 21 years of Charity Wills, taking place every September.
The money raised in 2016 supported various local causes including the Dundee Fun and Food project to combat holiday hunger, and Parent to Parent. The grant awarded to Parent to Parent was used to provide families with sensory gadgets and high chairs for children with specific medical needs.
In addition to this, the Charity Wills fundraising also meant 14 beds were provided for children across Tayside who were living in poverty last year.
Murray Etherington, Partner at Thorntons', said: "Having a Will makes matters much easier for family members or anyone who has to deal with your estate in future. Our Charity Wills month is the perfect time to stop putting the task off and support a vital local cause at the same time.
"People often assume everything will go to their partner but there is no guarantee unless a Will is in place especially when there have been previous marriages. It's also worth considering updating your Will if it was made more than five years ago and your circumstances have changed.
"The process of completing a Will doesn't have to be a morbid one, our solicitors are human too and understand client's apprehensions and are very considerate of their feelings. After an initial meeting over coffee at our local offices or at your home, everything can be finalised by phone or email. We are flexible to our client's preferences and want to make their experience with us a positive one."
For any Wills created throughout September, Thorntons will not charge a fee but instead ask clients to make an equivalent donation to Cash for Kids.
Claire Heaton, charity manager at Cash for Kids, said: "We are delighted that Thorntons Solicitors has chosen to support Radio Tay's Cash for Kids again this year through their Charity Wills campaign.
"Making a Will is so important and we would encourage people to get behind this campaign, with all money raised benefitting children in Tayside who are sick, disabled or disadvantaged."
To find out more about Wills and to download Thorntons Charity Wills guide visit, https://www.thorntons-law.co.uk/charitywills.