Posted on Aug 07, 2020 in Employment by Debbie Fellows
---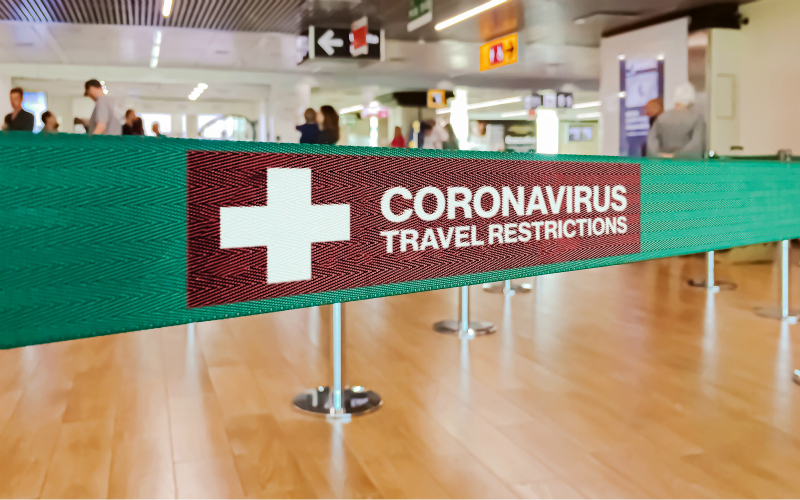 On 26 July the Scottish and UK Governments announced that, until further notice, a 14-day quarantine period will be reintroduced for travellers arriving in the UK from Spain. Yesterday, 6 August, Belgium, Andorra and The Bahamas were added to the list of countries from which people travelling from or through will also have to quarantine with effect from 4am on 8 August. There is also speculation that France could be next. The quarantine period in Scotland will apply to most holiday makers and other travellers unless they are subject to one of the listed exemptions listed on the Government's website, available here.
From an employment perspective, this announcement will disrupt many people's annual leave plans, particularly those who are already in Spain or due to travel in the coming weeks. While time off work may have been arranged for the duration of a holiday, it most likely won't have taken into account the need to quarantine for 2 weeks on return. Employers and staff will therefore need to come to an arrangement as to how to treat any period of quarantine for employment and pay purposes.
Can an employee required to quarantine still work during the 14-day self-isolation period?
Quarantine following travel from countries not featured on the Scottish Government's list of exemptions is a legal requirement and employees would be liable to a criminal fine if they do not comply.
It is therefore important that employers do not try to force or allow employees who are required to self-isolate to attend work or leave their house during the 14 day period. It is also important that employees tell their employers if they are required to self-isolate to ensure suitable, alternative arrangements during the 14-day quarantine period can be made.
Where possible, employers should consider putting in place arrangements to allow employees to work from home to ensure employees can continue working during quarantine. Employees who are fit to work during self-isolation are not prevented from doing so, provided they do not leave their house. However, for those who cannot work from home, employers will need to decide how the 14 days are to be dealt with on the basis that the employee simply cannot attend work and if the employee cannot undertake alternative duties from home during this time.
How should employers treat any mandatory period of quarantine?
Many employees who travelled to Spain or booked holidays before the announcement will have done so without knowing that a mandatory 14 day quarantine period would be necessary on their return. Further, self-isolation is a public health measure intended to limit any impact overseas travel may have on the number of coronavirus cases in Scotland. It would therefore be advisable for employers to treat the situation sympathetically, encourage full compliance with any period of quarantine and try to come to an agreement with the employee as to how to deal with any time off required. There are a couple of options to consider:
Sick Leave

: The UK Government website on Statutory Sick Pay (SSP) states clearly that employees cannot get SSP if they're self-isolating after entering or returning to the UK and do not need to self-isolate for any other reason. SSP during self-isolation has only been extended where self-isolation is required for a limited set of circumstances e.g. where an employee is required to shield by the NHS or is living with someone with coronavirus symptoms. Unless the Government update its position and extend SSP further, employers would be acting contrary to the current government guidance by treating any period of self-isolation following travel abroad as sick leave.


 

Annual Leave

: Employers can consider whether an employee required to self-isolate following travel abroad can use annual leave to cover any period of quarantine. The first consideration is whether the employee actually has enough annual leave to cover 2 weeks of quarantine. The second is whether the employee wants to use a significant portion of their annual leave on 2 weeks of quarantine, which understandably may not be the case. Employers should consider the individual's circumstances to determine if this option is appropriate and act at all times in line with the relevant contract of employment. It is advisable to try to agree a solution that is acceptable to both parties, for example, a portion of the quarantine period could be taken as annual leave and the remainder as authorised leave, discussed below.





If this option is being considered, the employee would need to be agreeable to taking a portion of their annual leave for this purpose, or the employer would need to give the required period of notice. It is possible for employers to give notice to employees to effectively compel them to take a period of their statutory annual leave. This only applies in respect of Working Time Regulation holidays, in other words, the first 5.6 weeks holiday for a full-time employee or pro rata equivalent for a part-time employee. Where an employee is being asked to take annual leave on a certain date, they must be given written notice that is double the length of annual leave they are being asked to take. In other words, if an employee is being asked to take 5 days annual leave, the employer needs to give them 10 days notice. This option may therefore not be possible for an employee who is already in Spain and due to start quarantine in a matter of days. In such cases, employers should agree with the employee that annual leave will be taken.


 

Authorised leave, paid or unpaid

: In addition to using annual leave, another option is for employers and employees to agree that the 2 week quarantine (or a portion of it) will be treated as a period of exceptional, authorised leave. For staff who have not yet gone on holiday, it would be advisable to discuss this with their employer before they travel to ensure authorisation for any exceptional leave is in place before departure. For employers, when deciding whether to grant any such period of authorised leave, it is important to bear in mind the exceptional circumstances at hand. Requests for authorised leave should be treated in a reasonable and sympathetic manner, bearing in mind that quarantine is a mandatory legal requirement and travel plans may have been in place before this was announced. Unreasonably refusing authorised leave for a period of government-mandated self-isolation may not be looked upon favourably if the employee were to raise a formal complaint down the line.





In terms of whether such leave should be paid, if there is no provision for paid, exceptional leave in the contract of employment, it would be up to employer to decide whether to provide pay on a discretionary basis. If the employee has no contractual right to be paid in such circumstances, there would be no obligation on the employer to pay during quarantine if the employee simply cannot work.


 

Unauthorised leave

: Where an employee takes a leave of absence without authorisation, the question arises as to whether this constitutes unauthorised leave meriting disciplinary action. As above, it would be advisable for employers and employees to come to an agreement with one another rather than going down this route.





For staff who had already travelled to these countries before the announcements were made, it would likely be unreasonable for to treat any period of self-isolation as a disciplinary matter. This could encourage staff to attempt to travel to work in breach of the rules, which is not in keeping with the objectives of the government's plan and could endanger the health and safety of colleagues and customers alike. For those who have not yet gone on holiday but have plans to do so, arrangements should be discussed with the employer before travelling. As above, employers should approach staff affected by this announcement in a reasonable and sympathetic manner and try to come to an arrangement that works for both the business and the employee (e.g. such as granting authorised leave).  However employers should also be clear, for those employees for whom home working is not possible, how they will view employees booking a holiday or travel to these destinations after the announcements were made.

It is clear that this is will continue to be a moveable feast with countries likely to be added to the list of countries who are not covered by the travel corridor exemption.
Insight from Debbie Fellows, Employment Law Partner. For more information contact Debbie or any member of the Employment team on 03330 430350.
Services associated with this entry
Stay updated
Receive the latest news, legal updates and event information straight to your inbox
Stay Updated
See all Employment articles