---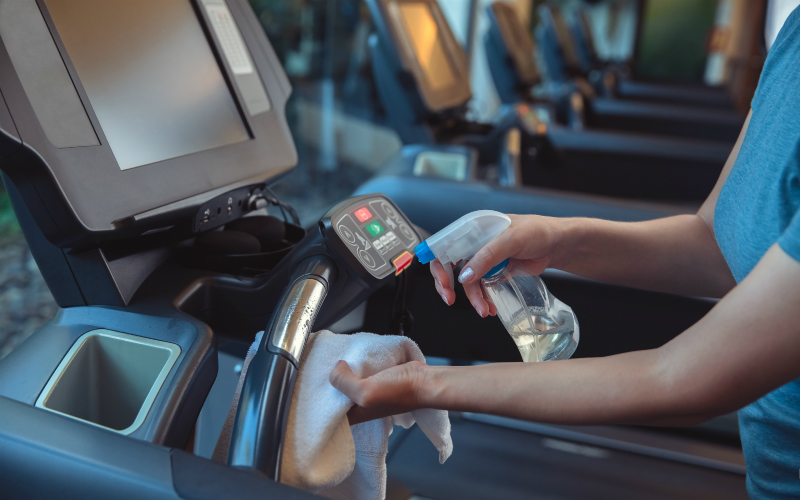 With gyms and swimming pools in Scotland set to re-open on Monday 31 August (a few weeks earlier than the original planned re-opening on 14 September) what precautions can we expect leisure facilities to take to prevent the spread of Covid? Could they be held responsible if there is an outbreak within their facility?
Preventing the spread
The guidance from the Scottish Government advises leisure facilities to carry out risk assessments for staff, customers & participants and provides operational guides and checklists for changing the environment to offer protection from the spread of Covid.
It will come as no surprise to hear that social distancing and enhanced hygiene measures are the key elements of the advice. Gyms will also be required to follow strict social distancing guidelines, including capacity limits, controlled by a timed booking system; reduced class sizes; equipment spaced out and improved ventilation; temporary floor markings where possible and ; customers will be encouraged to shower and change at home.
The guidelines weren't followed and I contracted COVID – What can I do?
If facilities fail to follow the guidelines and offer no reasonable protection measures then they could be held in breach of their duties and be liable for damages if there was an outbreak and people contracted Covid from their centre.
One major hurdle will be proving that you contracted it from the leisure facility and not, for example, in a shop or on a bus on the way to the gym, or from a family member at home who works in a Care Home.
The high transmissible nature and the lengthy incubation period of Coronavirus makes it very hard to prove the source. An in depth analysis of your lifestyle prior to a positive test would be necessary in order to pinpoint where you most likely contracted it from.
Healthier hygiene habits.
In addition to preventing the spread of Covid, the restriction measures within leisure facilities may hold some hidden advantages.
A recent pre-Covid study into gym hygiene revealed how grimy gym hygiene habits are in the UK:
1 in 8 of Brits use the same cloth to wipe their face and the gym equipment

46% admitted that they'd never sanitised the machinery after use

23% prefer to stay in their sweat-soaked gym clothes for an hour or longer

It's proven that failing to shower quickly enough after a work-out and using un-cleaned equipment (which bacteria and viruses can happily live on for up to three days) significantly increases the likelihood of infections spreading and leisure facilities should educate and encourage people on the benefits in upholding hygiene standards.
We all have a part to play in trying to get life back to normal and each and every measure leisure facilities should be implementing to prevent the spread of Covid will also hopefully reduce the spread of other bacterial and fungal infections amongst fitness fanatics.
Whether people are prepared to embrace the changes to their workout regimes and return to the gym, or whether they opt for the many online and home workout options which have sprung up throughout lockdown remains to be seen.
Joanne Clancy is a an Associate in our specialist Personal Injury team. For further information, please contact Joanne on 01382 346799 or email jclancy@thorntons-law.co.uk. You can contact any member of the Personal Injury team on 0800 731 8434.
Stay updated
Receive the latest news, legal updates and event information straight to your inbox
Stay Updated
See all Personal Injury articles