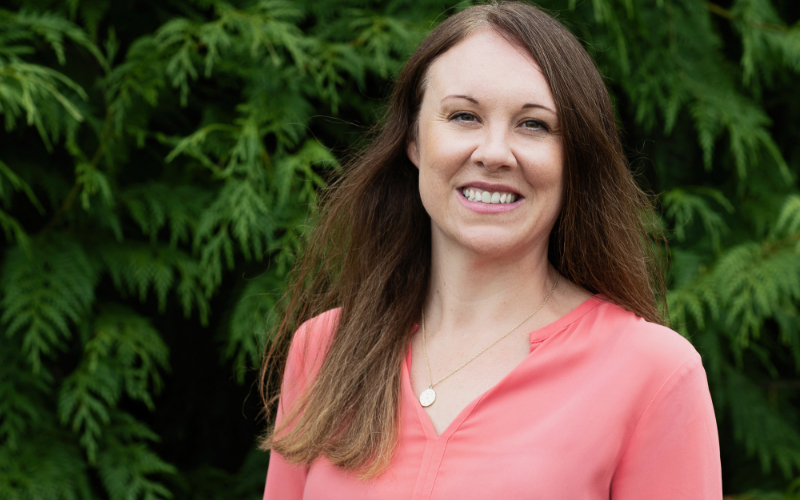 At Thorntons, we know that applying for Training Contracts can be a lengthy and sometimes stressful process but we feel that the application form is great first step to finding out a bit more about our future Trainees' skills, experience and ambitions.
I am often asked what an ideal Training Contract application looks like, which is a really tricky question as there genuinely isn't such a thing as a "typical" Thorntons Trainee. We are a full service firm with a huge range of clients and practice areas so we need lots of different types of people in our teams to succeed. We want to hear about the skills and life experiences that make you unique and what you have learned on your journey so far that will make you a great Trainee Solicitor.
Therefore, before you complete any application, the most important thing to do is to take some time out to really think about what makes you a good candidate for a Training Contract and for the firm that you are applying to. This is a great opportunity to reflect on the skills that you have developed so far in part time jobs, voluntary work or university societies and how these skills will transfer into the role of Trainee Solicitor. Everyone has their own particular set of skills and experiences and it is important to be able to communicate what makes you right for the job clearly and convincingly.
Also if, on reflection, you realise you haven't quite started building all these skills yet then this is a good time to start!
The next thing to do is to make sure you really want to work for the firm that you are applying to, as this will shine through your application. Do your research on the firm and think about why it would be a good fit for you. Look at the firm's values and think about whether they resonate with you. A firm's values help shape the culture and this will help you get a feel for whether or not this is somewhere you will thrive. You may already have an idea of the type of Solicitor that you want to be, or you may be totally open to where your Trainee journey will take you. Either way, look at the firm's practice areas and think about the type of firm it is. If you can see yourself working in some of those practice areas, that's great. If not, then maybe it's not the right Training Contract for you.
If you can, find out about the firm's client groups, financial performance, strategy and growth plans. Regardless of which field you specialise in, a law firm is a business and it's important that Trainee Solicitors are commercially aware. Law is a service industry and you have to be able to be able to gain an understanding of what your client wants to help them find the right solution. You can demonstrate commercial awareness from your previous part time jobs and take advantage of any sessions running at your university of online.
Whichever area you end up working in, "soft skills" will be vital and it is important to demonstrate these in your Training Contract application. Clients want to work with lawyers that they trust and get along with so good social and team working skills are vital.
I am often asked whether legal work experience is essential for a successful application and the answer is a very definite no! We know how hard it can be to secure legal work experience and the skills that you learn in a part time job are just as, if not more, important for preparing you for life as a Trainee Solicitor.
So, what are some of the most important skills for a Trainee Solicitor?
People skills are vital as you will be continuously interacting with both clients and colleagues. Hand in hand with this goes communication skills. Clients are at the heart of everything that we do and it is important that you have the confidence to be able to build good relationships with lots of different people
Attention to detail is also hugely important for, letters, emails, file note taking, drafting and research. Therefore, please don't underestimate the value of customer service or office jobs that you have had – these will all have given you really important transferable skills. Top Tip - do pay attention to the detail in your application form – spelling and grammar mistakes are not the best first impression!
We also want to find out about you as a person, so don't be afraid to be yourself in your application. We are a diverse firm but we work together to make the whole firm succeed – it is important for us that everyone feels that they can truly be themselves at work.
Technology is more important than ever for law firms. While an understanding of legal technology is important for aspiring Trainee Solicitors, this also means that practical IT skills are vital. Looking to the future, lawyers will need to develop new skills throughout their career so our future Trainee Solicitors need to be adaptable and flexible.
Beyond this, enthusiasm, time management and a willingness to get stuck in with a wide range of tasks are important for Trainee Solicitors. Appreciate that you will get it wrong sometimes and know when to ask for help. That's what your team are there for. Many graduates expect to know more than they do at the beginning so it is important to be resilient but also to be kind to yourself and take the time and space you need learn – after all it is a Training Contract and you are not expected to know everything on Day 1!
At Thorntons, we know that our Trainee Solicitors are the key to our future success. We recruit talented and driven Trainee Solicitors who are passionate about helping clients and who have the drive and ambition to grow with the firm.  We are passionate about sustainability, innovation and diversity.  Our people really are at the heart of everything we do, and we pride ourselves on doing what's right for our clients, colleagues and communities.
Application for 2024 Training Contracts are now open and close on 5 September 2022. If Thorntons sounds like the sort of firm you would like to join, we'd love to hear from you!
Learn more about a Thorntons Training Contract