Posted on Dec 10, 2019 in Family Law by Cheryl Wallace
---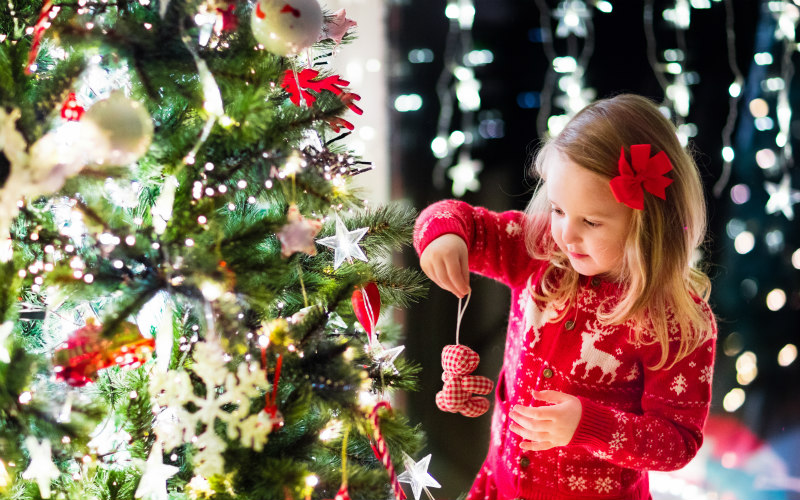 The Festive Period can be a difficult time for separated parents. Cheryl Wallace, Family Law Solicitor shares some tips on making contact arrangements for the festive period.
The Festive Period can be a difficult time for separated parents. Unless Christmas contact has previously been arranged, either by way of agreement between the parties, or by a Court Order, then the parties will need to try and make the arrangements between themselves. Here are some tips on making these arrangements:-
Approach the subject of Christmas contact with your ex partner as early as possible. Try to have an agreement in place well in advance of the Festive Period so that everyone knows where they stand, and can make plans for the big day.
Where possible ask the children for their views, but make it clear that there may have to be some compromise. For example, it might not be possible or practical for the child/children to spend time with both parents on Christmas Day.
If you suspect that discussing Christmas contact with your ex partner may turn into a heated discussion, then please do all that you can to ensure that there are no arguments in front of the children.
Consider whether sharing Christmas Day is appropriate. For example, for younger children especially it may be more appropriate for one parent to have the children on Christmas Day, and the other parent to have them on Boxing Day. That way, the children can essentially have two Christmas'. It means that they are not being rushed away from one parent's home part way through the day when they are quite settled, happy playing with new toys etc. This could then be switched the following year, so that the parent who has the children on Christmas Day this year, will have them on Boxing Day next year, and vice versa. What is appropriate, or reasonable, will vary from case to case, and will depend on the individual circumstances.
Consider whether any previously organised and routine contact will need to be modified in the run up to Christmas Day, for example, to accommodate the children being able to attend Christmas parties, visit relatives who live some distance away and who they may not be seeing at Christmas time, etc.
Once an agreement has been reached, it may be worthwhile exchanging texts/e-mails to confirm what has been agreed so as to avoid any further misunderstanding.
Depending on the ages of the children, it may be appropriate to ensure the children know what is happening and when.
Do not forget to make "emergency plans" which would come into place, if for example, bad weather makes travelling difficult or impossible. You and your estranged spouse/partner should always know how to contact the other, or a close relative, in the case of an emergency.
If you cannot reach an agreement with your ex partner regarding Christmas contact, then contact Thorntons for specialist legal advice as soon as possible. You do not want to be in Court on Christmas Eve trying to get a last minute Contact Order. The sooner the arrangements are made the sooner you can relax and enjoy the build up to Christmas.
Always remember that it is "the best interests of the children" that should be at the forefront of your mind whilst making contact arrangements.
For more information or assistance with Christmas contact arrangements please contact Cheryl Wallace, or a member of the Family Law team.
Stay updated
Receive the latest news, legal updates and event information straight to your inbox
Stay Updated
See all Family Law articles