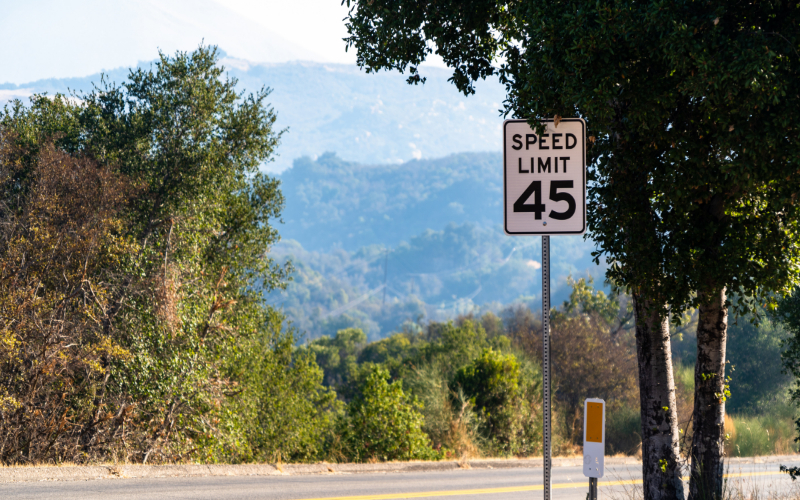 The LA County Sheriff's office report into Tiger Woods' latest driving incident alleges that he was driving at around 87MPH on a 45MPH road. The report goes on to claim that he collided with a tree at 75MPH. Given the speeds involved, it would be fair to say that Mr Woods is lucky to have escaped with his life. He was equally, in my view, just as lucky not to have been carrying any passengers, or to have collided with any other road users.
I am regularly instructed to act for passengers who have been injured in single-vehicle road traffic accidents. The vast majority of these are caused (1) by the driver's actions or (2) by their failure to act in a given situation. There are rare instances where some sudden and unexpected event occurs: driving into an oil spill, random vehicle failure, or encountering a large, wandering cow which is absolutely determined to escape a local farm (true story). Ultimately however, in most cases involving one vehicle, the responsibility will rest solely with the driver. As it will for Mr Woods, who sadly suffered some serious injuries.
More often than not the driver will be a family member, friend or colleague. Reservations about taking a claim forward in those instances are common but in the majority of cases, the driver will have no issue with you taking the case forward as they will have insurance in place. After all, how would the driver feel if you had crashed whilst carrying a member of their family in the car? It's a fairly simple question you need to ask yourself if you are worried about the driver taking issue, particularly if you have suffered serious injury with long term consequences as a result of the accident.
You might for example require a significant period of time off work and lose earnings as a result of your injuries. For the self-employed, or those on restricted contracts, quite regularly you will not be paid unless you can work. Aside from the financial impact, your injuries could drastically impact your day-to-day life. Fractured right arm? No golf for the foreseeable and a lot of help around the house from your nearest and dearest fast becomes your new reality.
In Scotland, in most cases passengers are placed on a pedestal, provided they have complied with their duties as a passenger (I'm looking at that seatbelt….). They are innocent parties to an accident over which they had no control. Their claim should be dealt with in good time to allow them to get back to their pre-accident position as quickly as possible. It is the very least they deserve.
For anyone considering taking to the road at almost double the speed limit, remember that you have a duty to other road users and anyone within your vehicle. It's easy to feel a false sense of security on our pandemic-hit, emptier roads. Drive responsibly and to the road conditions every time you get behind the wheel. If you can't do that, stay off the road and keep the driving to teeing off at the golf course.
If you have been involved in a road traffic accident and sustained injury, it is always worth talking the case through with a specialist Personal Injury solicitor to see what you may be entitled to. There may be losses you have not even considered which have been caused by the crash.
Jamie Lyons is a Senior Solicitor in our specialist Personal Injury team. For further information, please contact Jamie on 01382 346815, by email at jlyons@thorntons-law.co.uk, click here for further information or contact any member of the Personal Injury team on 0800 731 8434 who will be pleased to assist further.