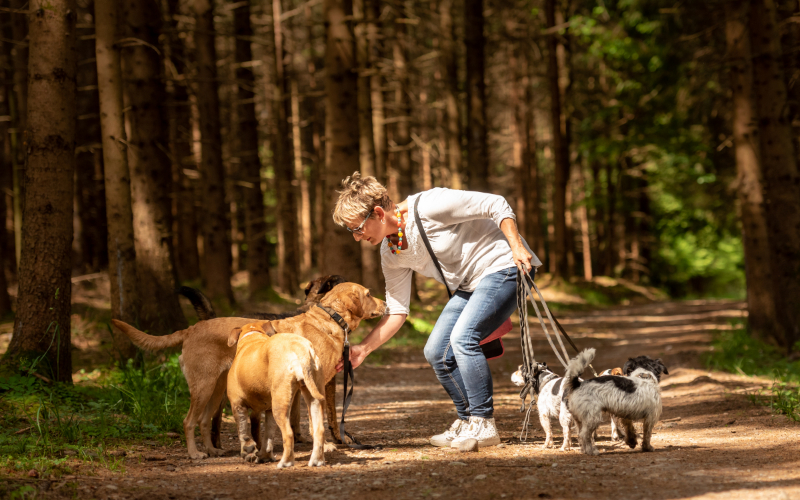 In the last year many households found that thanks to a global pandemic, home working became more prevalent. As a by-product, it was the perfect time to get a so called "Covid Companion" with dogs in particular as the leading pet choice. This year from April 1st – May 3rd 2021, the UK celebrates National Pet Month. During the month, various pet ownership organisations aim to promote and raise awareness of responsible pet ownership. But what happens if your Covid Companion attacks someone? Does an injured party have a right to make a civil claim?
Under the Animals (Scotland) Act 1987, the defender, in most cases the dog owner ("keeper") or person in possession of the dog at the time, will be on the hook to pay compensation to an injured party. This is due to the Act applying "strict liability" meaning that there is no requirement for the injured party to demonstrate negligence.
In the terms of the Act, an injured party should demonstrate that they were injured by an animal of a species which by their physical attributes or habits are likely to injure, cause damage or kill. Dogs are considered more likely to have those habits and at risk of injuring, killing or causing damage by bites and attacks, even when the dog hasn't displayed any of those habits or tendencies before. As the owner of a generally placid, loveable but slightly intimidating Chow Chow, I know first-hand that some of those attributes may well lie dormant but suddenly shoot to the surface (particularly if a rabbit appears on a walk!). However infrequently  your dog displays these tendencies, it's only when an actual attack takes place that strict liability applies.
But even when strict liability applies it does not guarantee compensation. Although in Scotland there is no legal obligation to do so, many pet owners will have a policy of insurance to protect their pooch, However, it is worth bearing in mind that the fine print should be checked and owners should make sure the policy includes third party liability cover. For an injured party, where an owner has insurance it is likely the insurers will meet the cost of any damages awarded by way of court judgment or otherwise. If the owner does not have insurance, a claim may be brought against the individual directly who would have to try and meet the costs personally.
If you are attacked by a dog, it is important to remember that these claims are not straightforward and you should speak to a specialist personal injury solicitor who can help you through the process.
Michaela Dougan is a senior solicitor in our specialist Personal Injury team. For further information on making a claim, please contact Michaela on 0131 322 6167, email mdougan@thorntons-law.co.uk or contact any member of the Personal Injury team on 0800 731 8434 who will be pleased to assist further.