---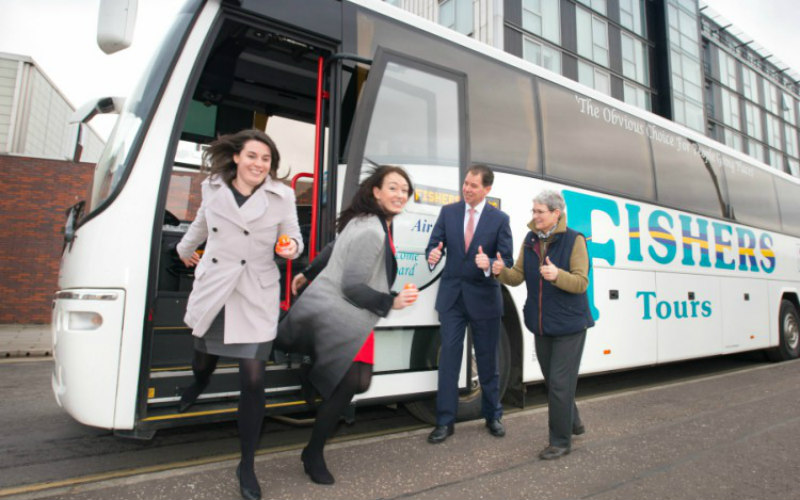 Solicitors Nikki Watt and Kirsty Stewart to take part in the Perth Prison Jail Break challenge while raising funds for TCCL Lodge.
Nikki Watt and Kirsty Stewart, Business Law Solicitors from Dundee, will take part in the Perth Prison Jail Break event this weekend to raise money for TCCL Lodge.
This is the second year the Thorntons Law Abiding Citizens, which also includes Adele Walker, a former employee, have taken part in the challenge and are hoping to emulate last year's success after making it 450 miles to London and being crowned the winners of the UK Trophy.
Nikki said: "We are really looking forward to this weekend – last year we did really well getting to London and ending up in the front row of the audience of Ant & Dec's Saturday Night Takeaway. But this year we want to get one better and travel even further away."
The girls will make their gateaway from Perth Prison at 9am on Saturday morning and will have 15 hours to get as far away from the city as possible.
The team are off to a great start with Dundee-based companies, Fisher Tours, Apex Hotel and Party Wizzard already offering their support.
Kirsty added: "We have already received generous sponsorship from our family, friends, colleagues and clients and we are also very grateful to Fisher Tours who have offered their help on Saturday.
"The Perth Prison Jail Break is a really fun event – it's one big adventure and who knows where we will end up this year. It is also raising money for TCCL Lodge, a great cause that is working in our local area. Any money we can raise to support its plan of opening up a holiday home for families affected by childhood cancer or leukaemia would be amazing."
TCCL Lodge aims to be a home from home - a place where families can go to make memories together, a place where children can be children and a place where laughter fills the rooms. In January 2015, the charity was able to buy a four bedroom house in St Andrews, with money now being raised to renovate the house and have the running costs for the first three years of operation.
To sponsor the team please visit www.mydonate.bt.com/fundraisers/thorntonslawabidingcitizens
People can also keep tabs on how the team are doing by following them on Facebook www.facebook.com/thorntonslawabidingcitizens
Stay updated
Receive the latest news, legal updates and event information straight to your inbox
Stay Updated
See all Firm News articles