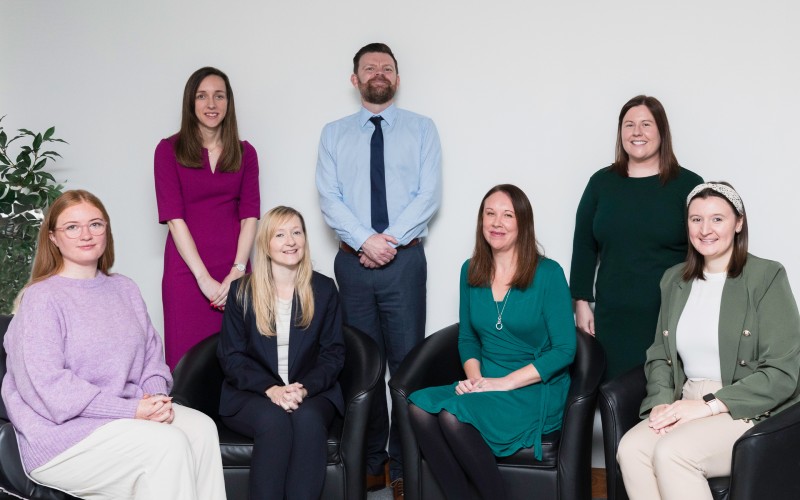 Leading full-service Scottish law firm Thorntons has welcomed six new solicitors in recent weeks, enhancing the breadth of services and expertise available to clients.
Louise Wilson, Annie Muir, Maxine Chiverton, Claire Paterson and Denny Christison all join as solicitors across the Perth, Dundee, Edinburgh and St Andrews offices. Their specialist areas include, private client and personal injury.
Joanne Todd also joins the firm's Dundee office as a legal director where she will advise clients on all aspects of private client matters including wills, powers of attorney, executry administration, legal rights issues, care home cost planning and inheritance tax planning. Joanne is a STEP qualified Trust and Estate Practitioner (TEP), a Scottish Law Accountant (SLA) and a Notary Public.
These six new additions come just a month after Thorntons welcomed its single largest intake of graduates, with 17 new trainees joining as part of a two-year traineeship, during which they will be provided with diverse training and mentorship.
Fiona Stewart, talent acquisition manager at Thorntons, said: "At Thorntons, we continually strive to grow as a firm to benefit both our people and our clients. The diversity of practice offered by our seven new recruits shows our dedication to investing in people and growth across our footprint of offices.
"It's great to welcome Joanne, Louise, Annie, Maxine, Claire and Denny to Thorntons, and it is extremely rewarding that they have chosen to take the next steps in their career with us."