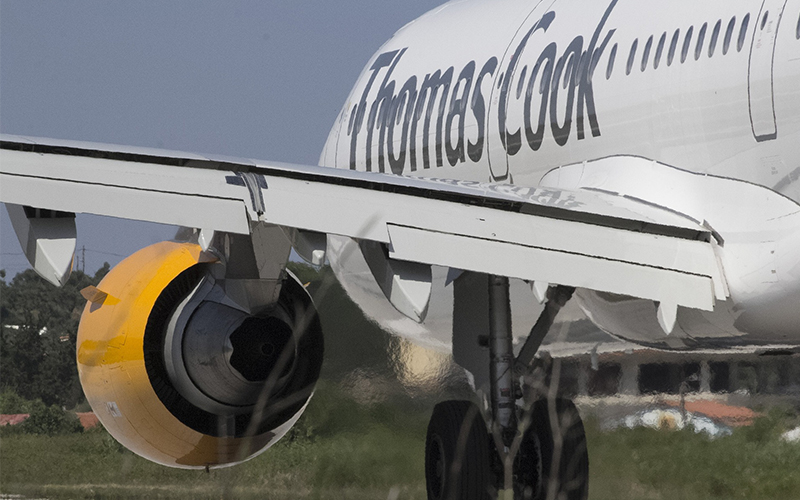 What Has Gone Wrong?
On the surface, it is not hard to see what may have gone wrong over the past 8 years since the last restructuring of Thomas Cook.  Commentators have widely commented that Thomas Cook was a company based on "selling holidays by brochure and not by website", at a time where margins in the travel industry are tight and flexibility to react to price fluctuations is key.
As consumer demands moves rapidly towards website booking and the resultant flexibility that holiday operators have to vary price on an almost day by day basis, Thomas Cook were stuck to prices committed to at the beginning of a holiday season and the printing of a brochure.
This denied Thomas Cook the ability to be flexible and nimble in a market place which operates on tight margins. Thomas Cook was also heavily committed to its bricks and mortar stores and to the resultant expense of running those and the number of staff required to adequately sell from shop front premises. 
Underneath the surface, it is also more than likely that the inability to react to fluctuations of currency, depressed demand due to better summer weather in the UK and consumers reacting to Brexit uncertainty, have all played their part.
This appears to me to be yet another sign of decline on the high street where the consumer moves from bricks and mortar presence to online -  led by the resultant lower prices and the lower costs incurred by those who are busy trimming margins and offering better value for money.
What Next?
As the Civil Aviation Authority (CAA) work through the repatriation of holiday makers, winding down over the next 2 weeks or so, the Official Receiver, AlixPartners and KPMG will try to secure value in any parts of the Thomas Cook business which can be packaged and sold to improve the outcome for creditors.
There has been some discussion, since the appointment of the Official Receiver, that some of the aircraft fleet is being "impounded" at various airports as Airport Operators scramble to try to secure payment for unpaid fuelling and administrative fees. Untangling a complicated business with highly moveable assets will no doubt be a complex and expensive undertaking.
In normal times, the Government itself would be under pressure to explain why a "bail-out" loan of £200million was rejected in favour of an estimated cost to the public purse of £600million, in repatriating holiday makers.  It seems to me as if the requested bail-out must have been viewed as a short term postponement of the inevitable collapse or a political decision to restrict government interference in the "market".  Either way, the reasons behind so much personal upset will no doubt be much discussed over the next few days and weeks.  As will the cost to the public purse, both directly for the Official Receivers (and Special Managers) and CAA and indirectly as the Banks involved (some of which were bailed out themselves) total up their losses.
I can't help but think that this will also renew calls for a stricter regulatory regime for directors' remuneration and bonus culture.
Now is the time for sending sympathy and support to the employees and holiday makers who have been unwitting victims of a very bumpy landing for Thomas Cook.
Pamela Muir is a Partner in our Corporate team. We are always delighted to talk without obligation about whether we might meet your needs in insolvency and restructuring. Call Pamela on 0131 226 6541 or email pmuir@thorntons-law.co.uk