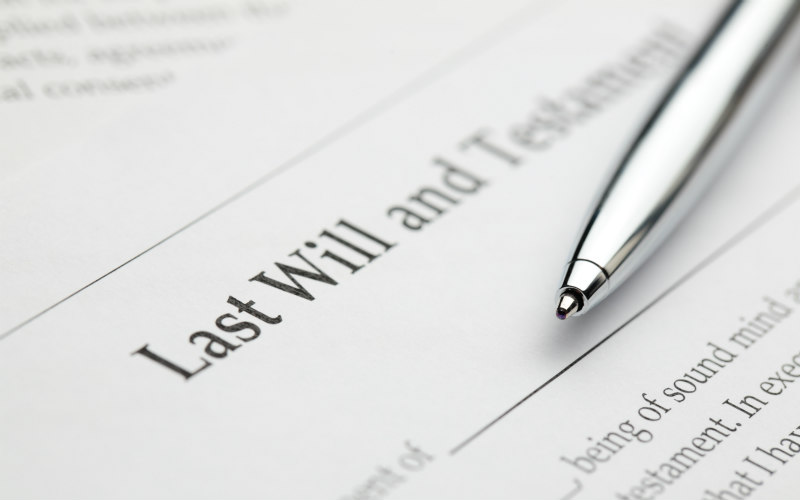 The last 18 months have had many challenges and we have been very busy helping clients who are looking to arrange their personal affairs, such as the drafting of a Will or Power of Attorney, given the hurdles created by the Covid-19 restrictions. I have heard and read lots of stories recently of people who have tried to prepare a Will themselves so wanted to caution you against doing that. These are worrying times and while things seem to be becoming less worrying, it is still vitally important that you get the correct advice and assistance for your circumstances.
We all know how important it is to have a Will and keep it up-to-date. But the majority of people don't have a Will. Sometimes this is because they wrongly think they don't need one or often because it's just not seen as the most pressing priority. It sits low down on the 'To Do List' until something happens that prompts action.
If you fall into that group, you are not alone and the key thing to remember is not to panic. It is vital that you get professional advice on the terms of a Will and have a properly qualified solicitor prepare the Will for you. It can be tempting to just download something from the internet or quickly draft something yourself, but this can be dangerous.
There are many pitfalls that the unwary can stumble into and at best this means that when you die, those left behind have to go through a more complicated, time consuming and costly process to sort out your affairs. Often the effect in fact is that your wishes are not fulfilled or something you specifically did not want to happen, occurs instead. If you have children or dependents a wrongly prepared Will can have devastating consequences including having unnecessary tax to pay.
As well as the actual terms of the Will, there are strict rules about how a Will needs to be signed and witnessed. Often DIY Will templates are prepared using the law of a different legal jurisdiction which can mean the Will is not valid under Scots law. If a Will is not signed properly it could mean that part or all of its terms are deemed to be invalid. It might mean that it is as though you had no Will at all, with all the problems that causes. Your relatives could find your estate is distributed under the rules of a piece of legislation that is almost 60 years' old which may well not reflect your wishes. At best, trying to fix a problem requires going to court and is expensive, time consuming and may not be successful.
Having a professionally drafted Will by a Solicitor provides you with certainty and peace of mind. You have the benefit of speaking with a solicitor who will take the time to take your instructions, provide proper advice and prepare a Will that addresses your wishes and protects your position. The price for doing it correctly is tiny compared with the cost, stress and hassle of resolving things after you die if it's wrong.
If you are looking to have a Will drafted, updated or you are in need of some preliminary advice on Wills, please contact Graeme Dickson or a member of the Private Client team on 03330 430150