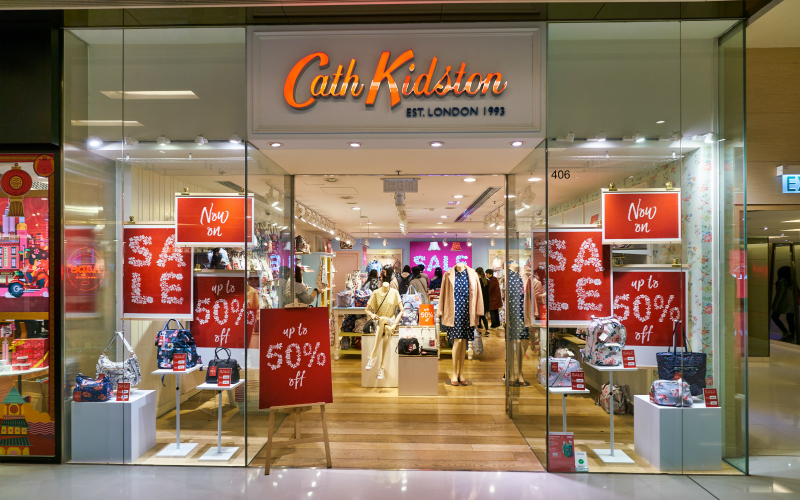 Cath Kidston, the British brand famous for its floral designs, filed a notice of intention to appoint administrators on 3 April 2020.  Restructuring advisers Alvarez & Marsal (A&M) were appointed last month to help the company find a buyer.
The company isn't the only retailer to fall victim to the coronavirus pandemic, as pressures on the already struggling High Street continue to rise.  Government ordered closures, issues with warehouse capacities and a sudden change in consumer habits have taken their toll on the retail industry. 
However, Cath Kidston has had underlying financial difficulties for some time and the Covid-19 outbreak is not solely to blame. 
The company was sold to the Hong Kong based private equity firm Baring Private Equity Asia in 2016 for an undisclosed sum.  Since then it has faced rapid expansion across Asia and has collaborated with popular brands like Disney, Snoopy and Merci Maman, all in an unsuccessful bid to boost profits. 
The Cath Kidston Group reported an operating loss of £19.6m and sales growth of only 1.2% in the financial year ending March 2018, citing that profitability was adversely affected by the decline of sterling following the EU referendum.  Whilst new stores and franchises were opened in Asia, small retail businesses in France and Spain were closed. 
Despite attempts to engage with different markets, the brand has failed to move with the times and is unable to be sustained by its target demographic. 
It is clear that the company was already in significant debt and the coronavirus pandemic was merely the breaking point that tipped it over the edge.
By filing the notice of intention to appoint administrators, the company will enter a moratorium and be protected from creditors for 10 working days.  The moratorium will give the company some breathing space to work with A&M to consider its options for rescue and find a potential buyer. 
In a statement, a Cath Kidston spokesman said: "the notice of intention forms part of the process by which Cath Kidston is continuing to work with Alvarez & Marsal to explore all options for the company in the current climate."
The company will not automatically fall into administration at the end of the moratorium.  There is a chance that it will emerge from this process drastically restructured.  However, a pre-pack administration is speculated to be the most likely outcome. 
The coming months will clearly be a testing time for the retail industry. Laura Ashley has already fallen into administration and Debenhams is reportedly on the verge of appointing administrators for the second time in a year.  The reality is that retail firms with underlying difficulties are likely to be tipped over the edge by the coronavirus pandemic, finding themselves in a similar position to Cath Kidston.
Insight from Pamela Muir, Insolvency, Restructuring and Corporate Partner at Thorntons. For more information contact Pamela on 03330 430350 or email pmuir@thorntons-law.co.uk