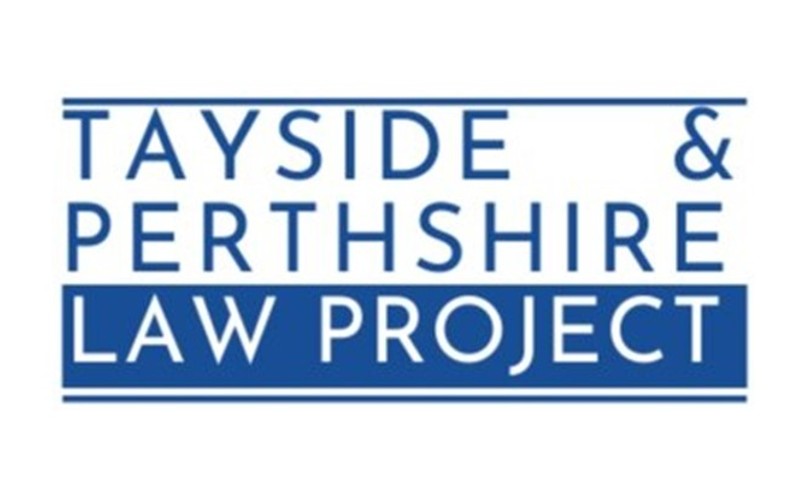 The Tayside & Perthshire Law Project (TayPer) is delighted to announce its partnership with leading full service Scottish law firm, Thorntons. The teams will work closely together to improve pro-bono opportunities and access to law throughout the Tayside and Perthshire community. 
TayPer is a student-run, student-led law project operating in the heart of Tayside, with a team of students from Abertay University. The Project is focused on inspiring like-minded students to come together and use their legal knowledge to benefit the local community through pro-bono work.
It has been recognised that the access to legal opportunities and resources is limited throughout Tayside and Perth. TayPer aims to provide the local community with improved opportunities to get involved with law. Additionally, the Project aims to improve the community's understanding of the justice system.
The Project's student team is thrilled to have the support of Thorntons as sponsor this year to help maximise the Project's reach across local communities.
Aidan Wallace and Mieke Filler, Co-Student Directors of the TayPer, said: "Having grown up in rural communities, we have witnessed the disparity of legal resources which are offered to many local communities. The workshops that we provide aim to inspire students who are considering a career in law or need guidance on where the law can assist them. We are proud to have the support of Thorntons and look forward to working together to expand the Project."
Operating in the heart of Tayside, Thorntons recognises the importance of improving access to law and legal knowledge more broadly in the local community. The two teams share a common objective, which they look forward to working together to achieve. Additionally, Thorntons resources and legal experts will play an important role as the Project aspires to establish a free legal advice service in the future.
Colin Graham, Chair of Thorntons, added: "We foster a great culture of learning and development, and pride ourselves on supporting many long service colleagues at the firm. As such, it's important to nurture grassroots and encourage the next generation of lawyers while providing a full range of legal support and services to the local community."