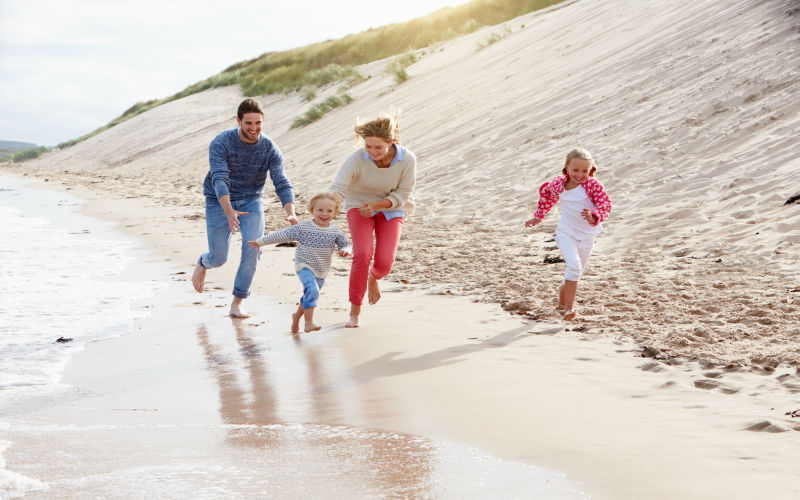 Holidaying with Kids After a Break Up
School holidays are approaching and with that comes the hope and expectation of many families that they will be able to take a holiday; but arranging a holiday with your children post-separation isn't always plain sailing. Solicitor Angela Wipat takes a look at issues which might arise in holidaying with your children after a break up, and offers some guidance on how to make it an enjoyable experience for everyone.
What is the legal position?
The legal position in Scotland is that no person may remove a child from the UK without the consent of any parent who holds parental rights and responsibilities in relation to that child. This means you cannot take your child on holiday out with the UK without first obtaining consent from the child's other parent. Ideally, if permission is not already contained within a clause in any separation agreement, you should seek consent in writing.
Some countries specifically require confirmation from the other parent that permission is given for the children to travel. An example of this is South Africa, where an Affidavit (sworn statement) is required from the other parent confirming that they have consented to the travel. Parents should check the guidance on the Foreign and Commonwealth Office website in advance to find out the particular requirements of their holiday destination and to allow plenty of time for preparation of any documents required.
What can you do?
The best way to avoid difficulties arising is to plan early and be clear and up-front with your ex partner about your plans for holidaying with the children. Leaving things until the last minute is a recipe for disaster. Ensure any documents such as passports are handed over in good time. Ask for consent early and let the other parent know what your plans are. At the very least you should provide information about where you are going together with dates/times of departure and arrival. Emergency contact information should also be provided to the parent remaining at home.
Ensure that the handover of the children prior to the holiday commencing is also arranged in advance. It will not assist anyone for either parent to be fractious or upset during this handover. Think of the children and the effect your behaviour will have on them.
Do not involve the children in the exchange of information or making arrangements. A holiday should be an enjoyable experience for all and it is important to remember that your ex partner is entitled to quality time with the children as much as you are.
It's OK to be apprehensive... but it's not just about you
It may be the first time your children have been away from you for more than a night or two since they were born. It is natural to have concerns about your children being away from you. The way around this is to raise these concerns with your ex partner well in advance. They may be able to put your mind at rest. You could arrange to call the children at certain times during their trip. At all times remember that the children's enjoyment of the holiday is important and nothing should be said or done by the parent remaining at home to undermine the children's enjoyment of their time away.
Family abroad
You may feel that your ex partner taking the children abroad on holiday is not in the best interests of the children. This can often be a factor where one (or both) parent(s) have family abroad. Raise your concerns early and ensure they are dealt with satisfactorily before the holiday commences. It may be that specific undertakings can be given about the return of the children following the agreed holiday period.
Going to Court
If your ex partner refuses to allow you to take the children on holiday, you can apply to the Sheriff Court for a specific issue order. This would be an order specifically permitting you to take the children on this particular holiday. Going to Court can be costly and time consuming and it is always better to try and reach agreements directly and in good time ahead of your proposed holiday.
Generally Courts are likely to determine that going on holiday is in the best interests of the children. Whilst each case turns on its own merits, a week in France is unlikely to be viewed as unreasonable. It is important for both parents to work together for the benefit of the children and reach a suitable arrangement. For the parent holidaying with the children this is a great chance for quality time and for the children to have new experiences. For the parent left at home it is a chance enjoy the peace and quiet!
Angela Wipat is a Solicitor in our specialist Family Law team in Perth. If you are looking for advice in relation to any issues raised in this article, please contact Angela on 01738 621212 or alternatively contact any member of our Family Law team.