---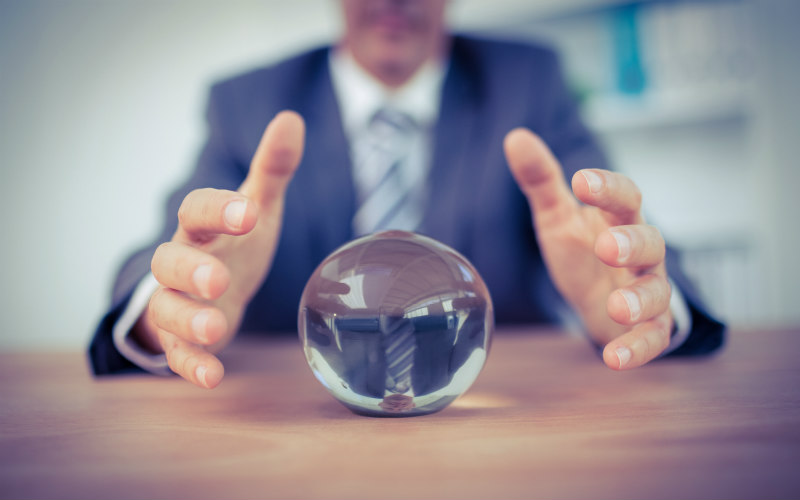 Stalking is not a new concept. Unfortunately, this type of behaviour has been taking place for a long time. Recent figures show that the amount of people facing prosecution for this offence is on the rise.
There could be a number of reasons for this, including changes to the law in the area. Regardless of this, the rise can serve as a lesson to those who think they are a victim of stalking; you don't have to live with it. There are greater levels of protection which may be available to you now than ever before.
A recent report has highlighted an alarming rise in the number of individuals facing prosecution in Tayside and Fife for the offence of stalking. Overall, the figure has over doubled in the period from 2013 to 2015. The greatest rise can be seen in Kirkcaldy Sheriff Court where the number tripled in the same time period. Although this may demonstrate a greater 'culture' for stalking, the reality suggests otherwise. It may simply reflect changes to the law and the increased availability of charges available to the police in such cases.
What is stalking?
Stalking can take many forms, including a person contacting you or approaching you against your will. With regard to criminal actions, an offence of stalking was recently introduced by the Criminal Justice and Licensing (Scotland) Act 2010. The legislation outlines a number of types of behaviour which could be considered stalking, such as following someone, attempting to contact them, whether in person or using text messaging/social media, and spying on someone. However, the list is not exhaustive and anything which is not listed may still apply under the 'catch-all' category.
The legislation also introduced an offence of 'threatening and abusive behaviour' which may be charged where the behaviour complained of falls short of that which is required to prove a charge of stalking. Under both charges, the maximum penalties which can be imposed are the same: up to five years imprisonment and/or a fine on indictment or up to twelve months and/or a fine on summary conviction.
There are also options available through the Civil Courts in cases of stalking. The way in which these could apply in any given case will depend on who you are being stalked by; a former partner or a stranger.
Stalking by a stranger
Where you feel you are being stalked by a stranger, an action of harassment may be raised against them in the Civil Court. To be successful, a 'course of conduct' must be demonstrated. This means that the behaviour which causes any victim of stalking alarm or distress must have taken place on two or more occasions.
This could also apply to someone you may know remotely, such as a customer or client of your place of business or perhaps someone else you do know, but the key point here is that you have not previously been in a romantic relationship with them.
Stalking by a former partner
If you feel you are being stalked by a former partner, due to changes introduced by legislation in 2011, there is no requirement for a 'course of conduct' to be demonstrated. An action of harassment can be raised where the behaviour has taken place once only.
In both cases, in considering whether or not the grant an order, the Court must be satisfied that there is a risk of the behaviour happening again.
What can you do?
If you feel you are a victim of stalking, the first thing you should do is contact the police. They will take steps to investigate your claims and, if there is enough to raise charges against the individual in question, they may be able to offer further protections to you. For example, the police may charge the person, who can have bail conditions imposed on them to stop them from contacting you, either in person or also via phone calls, text messages and social media, and to stop them from approaching you. Such protections will only last the duration of the criminal case. In some cases, at the conclusion of the case if the person has been convicted, the Procurator Fiscal may be able to apply for further protections on your behalf, such as a Non-Harassment Order, but there is no guarantee of that.
How can Thorntons Help?
You may have concerns about what could happen after criminal proceedings have been dealt with where any bail conditions which were in place have fallen. This is where Thorntons can help.
One option available is to apply to the Civil Court for protective orders. There are a number of these available including an interdict. If granted, this could provide protections similar to any bail conditions, such as stopping the individual from approaching you, contacting you or treating you in a threatening or abusive way. Alongside this, an application could be made for powers of arrest. If granted, Police Scotland will be notified of this and if the individual attempts to breach the interdict, the police can arrest him or her without requiring a warrant.
An alternative option which could be available is the Non-Harassment Order. This can only be granted at the same time as an interdict if each order prohibits a different type of behaviour. This also has to be applied for in the Civil Court and can protect you from any behaviour by another person which causes, or intends to cause you, harassment. This includes behaviours such as persistently attempting to communicate with you, turning up at your home without permission or verbal abuse.
If the person subject to the Non-Harassment Order breaches it, they will be committing a criminal offence and can be arrested without warrant. They can then face punishment of up to five years imprisonment and a large fine. If a breach does take place, it is your responsibility to alert the police to this.
Alongside an application to Court for a Non-Harassment Order, it is also possible to raise an action for damages. This is to compensate you for any anxiety or fear and alarm suffered as a result of the individual's behaviour.
To assist with any application to Court, you should keep any text messages, emails or call records which you have. These could be used as evidence to support your need for a protective order.
If you need advice about stalking and the measures which can be taken to protect you or a family member you can contact a member of Thorntons Family Law team in confidence. We offer an initial free no-obligation chat over the phone to outline your options and the possible costs. You can contact any member of the team here or by calling Zoe Irving on 01382 229111 or email zoeirving@thorntons-law.co.uk
National Stalking Helpline.
Victims of stalking can also seek support from the National Stalking Helpline. They can provide advice on a number of issues, including steps you can take to ensure your safety and to help reduce the risk of being stalked. More information can be found at www.stalkinghelpline.org.
Stay updated
Receive the latest news, legal updates and event information straight to your inbox
Stay Updated
See all Family Law articles