---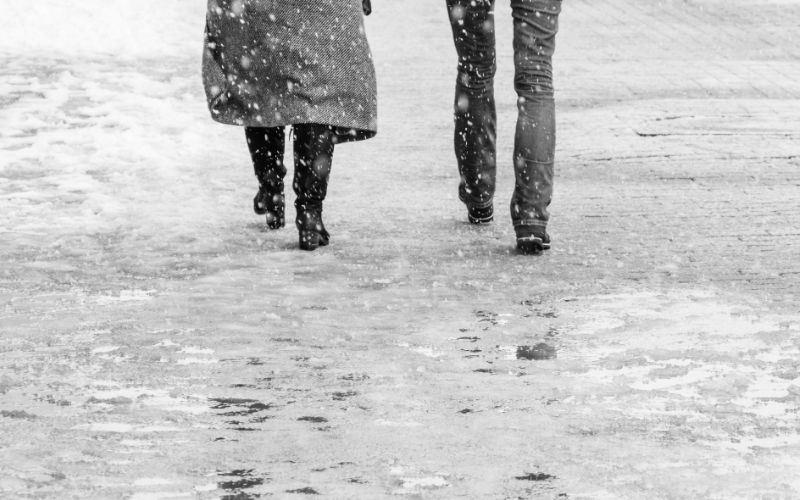 It's been the coldest January in the last nine years and most of us have seen a dangerous amount of snow and ice covering our roads and pavements. 
If you're unfortunate enough to slip whilst out on your daily stroll or skid off the road in your car and injure yourself due to snow or ice you may be entitled to compensation for your losses.
Public road or footway
Councils are under a duty to take reasonable care to ensure our safety in public areas, pavements and roads. The courts accept that councils have limited resources and an injured person needs to prove not only that their injuries were the result of snow or ice, but also what system the council could have put in place which would have ensured that the area was gritted.
The Well Maintained Highways Code from 2005 sets out clear guidelines on what is achievable for councils in maintaining levels of road and pavement and winter maintenance throughout the United Kingdom. To ensure they are fulfilling their duties in line with the Code, each council should have a Winter Maintenance policy which they enforce to protect us against inclement weather conditions.
If you slipped or skidded and were injured on an untreated pavement or road we'd call upon the relevant council to produce their Winter Maintenance policy documents. We'd investigate whether the area had been gritted and if so how often. If the council had failed to adhere to their policy they would be liable for your injuries and you would be entitled to an award of compensation.
There is of course the added complication this year with the pandemic and the current lockdown. Are the roads and pavements likely to be more treacherous because there are less vehicles and people out and about or indeed less council employees available to carry out the tasks? Could the pandemic offer a defence to councils?
Council employees working to keep the roads and pavements safe cannot work from home so councils should ensure the staff are working with face masks, socially distancing etc and have contingency plans to  deal with self-isolation and illnesses if and when they arise among their staff.
Accidents at work or on business premises
Claiming compensation for injuries caused by accidents on ice at work or on business premises (supermarkets, carparks etc) is often easier than establishing a claim against a council.
Employers have a duty to keep their staff safe and should take all reasonable steps to grit areas and keep them free from ice. If you slipped and injured yourself at work you may be able to hold your employers responsible for failing in their duties.  
Owners of shops and other businesses are required by law to take reasonable steps to keep their premises free from any hazards which are likely to cause accidents. To make a successful claim for compensation you would need to prove that the owner was aware or ought to have been aware of the hazard and that they did nothing about.
We should all be taking extra care when out walking on snow or ice and be alert to surfaces which may not have been treated. If you do have an accident on an untreated surface it's helpful if you can take photos and obtain details of any witnesses if possible.
Joanne Clancy is an Associate in our specialist Personal Injury team. For further information, please contact Joanne on 01382 346799 or email jclancy@thorntons-law.co.uk. You also can contact any member of the Personal Injury team on 0800 731 8434.
Stay updated
Receive the latest news, legal updates and event information straight to your inbox
Stay Updated
See all Personal Injury articles