---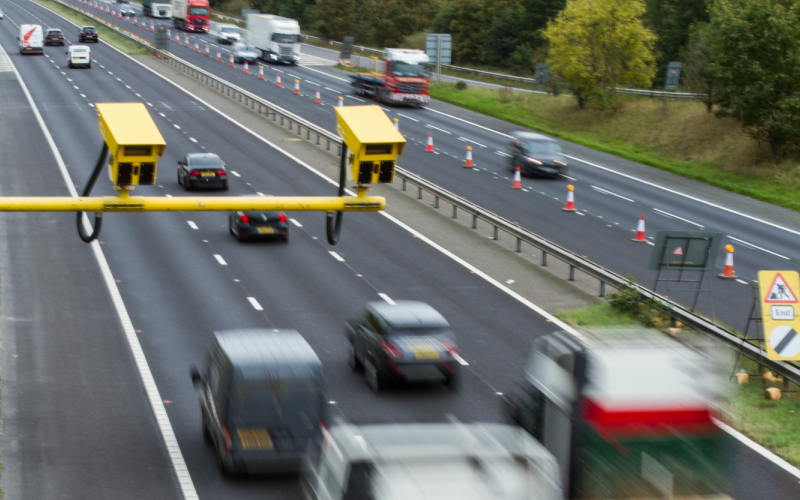 Although the national road safety charity Brake's Road Safety Week 2017 is now at an end, it is still vital to keep their message and theme of urging drivers to slow down and save lives in mind.
With that important message at the forefront of their media campaign, I wanted to consider the impact that installing average speed cameras can have on our roads.
With our offices stretching across the East Coast from Edinburgh to Montrose, many of our employees and clients are very familiar with the A90 as one of the main trunk roads in Scotland. The new average speed cameras have been in place on the A90, stretching from Dundee to Stonehaven, for around four weeks now and will see around 23,000 vehicles passing through their radar every day. The system was installed to try to improve driver behaviour, limit speeding and to ultimately save lives. During 2015, 13,000 speeding offences were detected on the A90 from the fixed and mobile units representing over 20% of the offences detected nationally and making the A90 one of the most abused and fastest roads in the country. During that same period, there were 3 fatal accidents and 6 serious collisions. Whilst it is too early to tell whether the results will be as hoped in reducing offences, accidents and fatalities, we can look to similar systems on other important road networks across the country for an indication of their effectiveness.
The A9 is one of the longest roads in Scotland and is currently undergoing a major re-development to turn the route into a dual carriageway by 2025. The average speed cameras were introduced in late 2014 stretching from Dunblane to Inverness (via Perth) where the pre-installation research showed that 36% of drivers were exceeding the speed limit. The number of vehicles each day using the Dunblane to Perth section of the A9 is approximately 25,000 which, prior to installation, equated to an astonishing 8,000 drivers per day taking the decision to exceed the speed limit. In the first three months since their installation, this figure fell to around 5% of drivers speeding showing an almost immediate improvement.
Research undertaken between 2012 and 2013 to assess the need for the A9 project showed that in terms of injuries, 53% of accidents at junctions on that same stretch of A9 resulted in fatalities or serious injuries compared to a north east average of 29%. Since the installation on the A9, the most recent figures show that there has been a 43% reduction in fatal and serious casualties as a whole. Moving further west, the results are even more promising with a 68% reduction in fatal or serious injuries when looking at the average speed camera system in place on the A77 between Symington and Girvan. These are significant results and show that these systems can be life-saving.
Average speed cameras are designed to keep all road users safe by encouraging drivers to maintain a steady pace and avoid drivers slowing down to evade detection by fixed cameras. If the results seen on the A9 and A77 can be replicated on the A90, then we can all hopefully look forward to driving in a much safer environment and save lives in the process.
If you have been injured in a road traffic accident in Scotland and would like further information, please contact Lynsay McFarlane on 01382 346792, by email lmcfarlane@thorntons-law.co.uk. Alternatively, contact any member of our Personal Injury team on 0800 731 8434 for more details.
Stay updated
Receive the latest news, legal updates and event information straight to your inbox
Stay Updated
See all Personal Injury articles