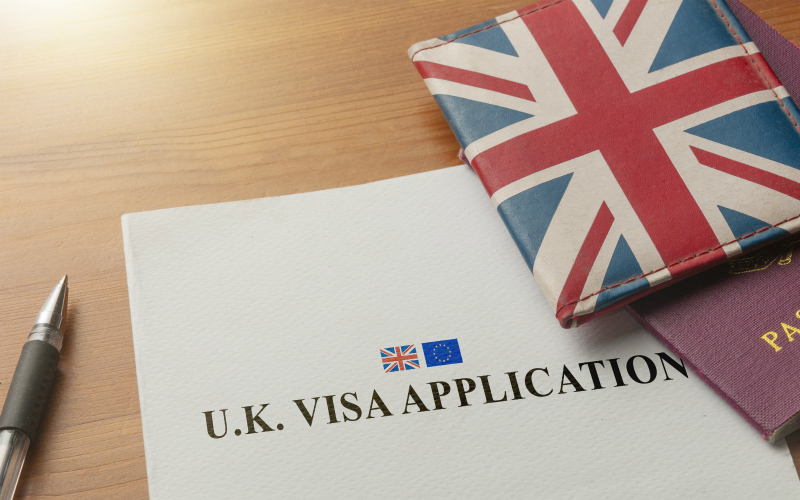 The Skilled Worker visa route went live for applications this week on Tuesday 1 December 2020, marking a significant step towards the new points-based immigration system which will officially come into force on 1 January 2021.
In our earlier blog, we discussed the requirements of the Skilled Worker route and the effect that this significant overhaul of the sponsorship of migrant workers will have for employers. Applying to both EU and non-EU nationals from 1 January, this new visa route will replace freedom of movement and the current Tier 2 structure as the principal means of sponsoring non-UK nationals for work in the UK. Employers who intend to continue recruiting from outside the UK from January onwards are urged to consider applying for a sponsor licence now if they do not have one already.
Prior to the 1 December go-live date, a number of key documents were published which flesh out the new Skilled Worker and sponsorship rules, notably the Statement of Changes to the Immigration Rules (HC 813) and Home Office Guidance for Sponsors. We discuss below the additional clarifications these documents have provided.
Statement of Changes to the Immigration Rules
Published on 22 October, this document is a lengthy 514 pages long and sets out the blueprint for the post-January Immigration Rules, covering visa routes new and old. The remaining Immigration Rules will remain relatively in tact but will be supplemented by a lengthy list of new appendices.
Appendix Skilled Worker is found from page 224 of the Statement of Changes onwards. The rules are split into Validity, Suitability, Eligibility, Financial and Criminal Record Requirements. The eligibility requirements were discussed in detail in our earlier blog, available here, however the Statement of Changes has provided a number of clarifications and updates which we have summarised below:
1. Clarification: The Resident Labour Market Test has been scrapped
In welcome news for many recruiters, the RLMT which required employers to advertise sponsored roles for a period of 28 days has not been carried over into Appendix Skilled Worker.
However, this does not necessarily eradicate the need to advertise. Employers must still demonstrate the genuineness of the role and the Home Office must not have "reasonable grounds to believe" that the job does not exist, is a sham or has been created for the purpose of facilitating an application for entry clearance or leave to remain. What this actually means for employers in practice is not yet clear and the hope is that more guidance will be issued in this regard. In the meantime, while the 28 day advertising period is no longer prescribed, advertising to a similar standard as required by the RLMT would certainly do no harm in ensuring the genuineness test is met.
2. Clarification: New entrants to the labour market have been redefined
When considering who is a new entrant to the labour market, wider criteria apply under the Skilled Worker route than under Tier 2. Those under 26 years of age, recent students, applicants to certain post-doctoral roles and applicants working towards qualification into a UK regulated profession or accreditation by a professional body are now included. This can be a beneficial characteristic where the £25,600 salary threshold or going rate for the professional is not met and should be considered if the applicant falls into any of these criteria.
3. Clarification: Only basic gross pay before tax will be taken into account when considering whether the minimum salary thresholds are met.  
The different salary thresholds are set out in our earlier blog, available here, and will take into account basic gross pay after tax only. This includes pension and NI contributions for the employee. For those who work less than a 39 hour week, the going rate will be pro rated based on their contractual working hours, a helpful clarification when sponsoring part-time workers.
4. Update: New SOC Code and Shortage Occupation lists have been released
Previously found under Appendix J, the SOC codes employers must refer to when issuing a Certificate of Sponsorship are now set out in Appendix Skilled Occupations. The new list is less user friendly that the previous system, which helpfully set out in a single table the SOC code, job group, going rate salary and examples of different roles and a description of those roles. Descriptions and examples are now no longer included and employers will need to be very careful to ensure they are choosing the right SOC for the job. It is worth bearing in mind that the Home Office can refuse an application where the wrong SOC code has been chosen.
5. Clarification: General grounds of refusal will apply to Skilled Worker applications
The Government's earlier announcements made it clear that general grounds of refusal would apply to the Skilled Worker route as they do to other visa categories and Appendix Skilled Worker confirms that it is those under Part 9 of the Immigration Rules that will apply. This means past conduct including certain criminal convictions, adverse immigration history or misrepresentation on an application form can be used to refuse the application of a worker who otherwise meets the requirements of the visa.
6. Update: Maintenance requirements will apply to Skilled Worker applicants…
…but only those who have been in the UK for less than 12 months or who are applying for entry clearance. This means £1,270 in cleared funds for 28 days before the application or alternatively, like under Tier 2, certification of maintenance and accommodation by the sponsor.
7. Update: Evidence of criminal record checks may need to be provided by the applicant
The Appendix Skilled Worker confirms that the criminal record certificate requirement will be required for some applicants seeking entry clearance or leave to remain in the UK under the Skilled Worker route – subject to the relevant job role being offered under the occupation codes. Such applicants will be required to complete criminal record checks for each country where they have spent more than 12 months in the past 10 years. This is a potentially cumbersome exercise and should be factored into the time it will take an applicant to prepare all documentation needed to support their application.
8. Clarification: The 6-year cap on length of sponsorship has been scrapped and ILR salary thresholds reduced
Under Tier 2, an applicant could only be sponsored for a maximum period of 6 years by the same employer. That cap no longer applies under Appendix Skilled Worker and, although applicants can be sponsored for a maximum period of five years at a time, there will now be unlimited extensions under this new route. Indefinite leave to remain can be applied for after 5 years of continuous residence provided the other ILR requirements are met. In another welcome change from the Tier 2 system, the salary for ILR under the Skilled Worker route has been reduced from its current level of £35,800.  Instead the general rule will be that an applicant must be receiving a salary of at least £25,600 and the going rate for the profession for the purposes of meeting the salary requirements of the ILR application. This is subject to the applicant's circumstances and it may be that a salary, lower than this threshold, will be sufficient for purposes – for example, applicants working in a shortage occupation role will need to be paid in excess of £20,480 and the going rate for the profession.
Sponsor Guidelines
While there have been substantive changes under the new Points Based Immigration Rules, many of the sponsorship rules from the Tier 2 and 5 structures carry over into the new guidance. In particular, the rules regarding sponsor duties and obligations remain largely unchanged. The key developments for employers are:
1. Clarification: Tier 2 Sponsor Licences automatically transfer
Active Tier 2 Sponsor Licences and Certificates of Sponsorship automatically transferred over to the new system from 1 December. Employers should bear in mind that expiry dates are not affected by this change and will remain the same as their original licence.
2. Update: Online applications to continue and a new priority service is introduced
Since 12 November 2020, a new priority service for sponsorship licence applications has been introduced. For an additional fee of £500, applicant sponsors can now receive a decision within 5 working days, a welcome introduction given the standard 8-week processing time.  
In addition, UKVI are continuing to allow the online submission of documents, implemented in response to the Covid-19 pandemic. Previously hard copies were required to be submitted within 5 working days of the application submission. The 5 working day requirement remains but evidence can now be submitted online. Again, this is a welcome change cutting down on a small element of the bureaucracy involved in these applications.
3. Update: A switch in terminology from Restricted and Unrestricted CoS to "Defined" and "Undefined" CoS
The guidance confirms Certificates of Sponsorship will be rebranded as "Defined" and "Undefined" CoS. These will work in a largely parallel manner to Restricted and Unrestricted CoS structure, with Defined CoS applying to applications from outside the UK and Undefined CoS applying to in-country applications.
The practicalities of issuing a Defined or Undefined CoS will be similar to Tier 2. Undefined CoS will still be automatically assignable whereas the system of requesting a Defined CoS will remain to be assessed by the Home Office on a case by case basis, in which the employer will need to demonstrate the level and genuineness of the role. However, the most significant change to the CoS system comes for the temporary pause on the annual cap to incoming sponsored workers. Accordingly, to the delight of many employers, the monthly ballot system will be temporarily suspended when applying for a Defined CoS meaning employers can make the application at any stage of the month. However, the Home Office have carefully chosen to "suspend" the cap rather than abolish it altogether meaning it is likely to be reintroduced in the future once the new system has had time to take shape.
If your organisation has a query about this or indeed any immigration law issue, please contact Gurjit Pall or Maria Gravelle on 0131 225 8705.