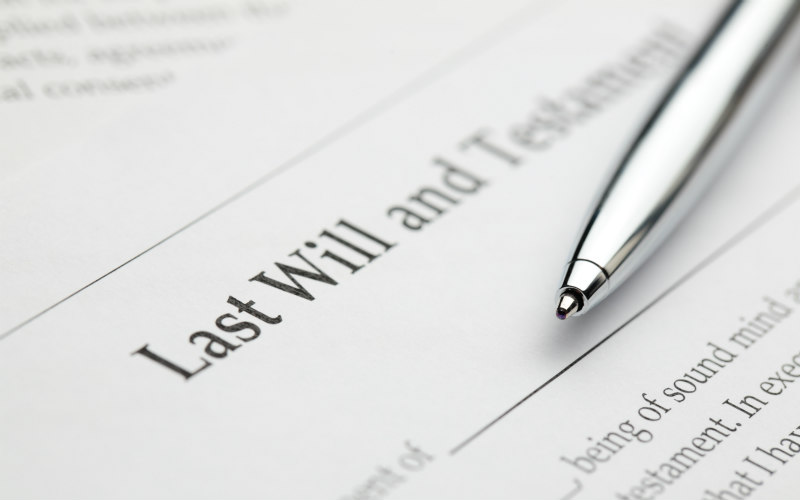 The first few years in the world of work are generally exciting times for a young adult.  Whether you've just left school and are starting out with an apprenticeship or  you're in the early stages of your first 'career' job after years spent at College or University, starting work is a big milestone in life.  For many, it's also often the first time you've been in receipt of some income and therefore thoughts naturally turn to matters such as getting on the property ladder, buying a car, or even starting a family.
With so many things to think about, not to mention trying to live life to the full in the meantime, why on earth would someone at this stage in life want to spend time thinking about what might happen if they die?  After all, chances are you're going to be around for a good few more decades yet and therefore there's plenty of time to think about that sort of stuff later.  That is perfectly understandable and of course chances probably are that you've plenty of time ahead of you.  However, before deciding to put 'making a Will' on the 'to do in 20 years' list, as your assets grow and as your relationships and families change, you may wish to think carefully about whether now might actually be the right time to make your first Will.
Buying a property with a partner, or moving into a property which a partner owns, is fairly common in today's society.  Gone are the days when such a scenario would only follow marriage.  However, where parties are not married, what would happen to one partner if the unthinkable were to happen to the other without the existence of a Will?  You may think that the surviving partner would automatically inherit the other's share in that property, however, that may not be the case, no matter how long the parties may have lived together.  The surviving partner would need to make an application to Court, within a set time limit, a process which can be both lengthy and expensive (and generally not what the surviving partner needs to be dealing with at such a difficult time).  
Where children are involved, having a Will also gives couples the opportunity to formally record who they would wish to be appointed as guardian of their children in the event of the death of both parents.  Again, you may think that another family member (such as a brother, sister or grandparents) would automatically be able to step in and take care of the children but again, without a formal record of the parents' wishes, a Court application and potentially, the involvement of social services may be required. 
You may wish to leave specific items (e.g. a family heirloom) to a particular friend, family member or to charity after your passing.  Or, you may wish to stipulate that anything you leave to children (either your own or nephews or nieces) be held back from them until they reach a certain age.  Even if you've discussed such matters with a partner, or with your family, the only way to guarantee that your wishes will be carried out is to set them out, in writing, in a Will.
A young couple may wish to give consideration as to how their children's (or other beneficiaries) inheritance might be protected in the event of one of them dying young and their surviving spouse re-marrying.  This is especially relevant where children from a previous relationship are involved.  Again, the only way to avoid any unintended consequences is to record your wishes in a Will.
It is never too soon to put a Will in place. The process of doing so can be straightforward and you'll get peace of mind in return; and as the whole process is carried out online you won't need to leave the comfort of your own home.
Stephen O'Hare is a Solicitor in our Private Client department. If you have any questions about making or updating a Will please contact Stephen on 03330 430150, email sohare@thorntons-law.co.uk, or alternatively contact a member of our Private Client team