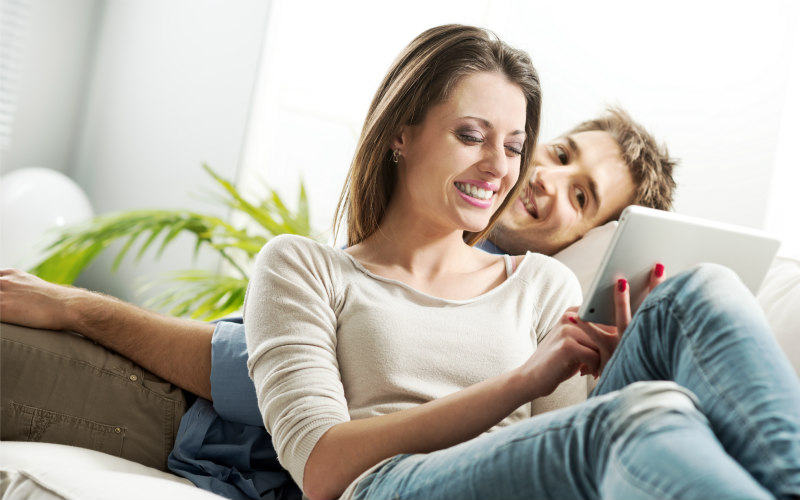 Every night, millions of viewers tune in to Love Island to catch up on the drama that has unfolded in The Villa over the last 24 hours. Our Dispute Resolution and Claims department in Edinburgh are equally hooked!
The popular ITV2 programme shows how quickly the status of a relationship can change while the couples cohabit in The Villa. But what should you think about if you choose to take the next step in your relationship and consider moving in with your partner?
Living with a partner before, or without ever being married, is becoming more and more popular.  No longer is it a stigma or frowned upon to cohabit with a partner, and people are living with their other-half at a younger age. 
In Scotland, we are further forward than our English neighbours when it comes to cohabitation law. The Family Law (Scotland) Act 2006 introduced limited rights for cohabitants (those living together as if they were husband and wife).  In England, there are currently no such rights although there is much discussion as to proposed law reform in this area.
So, what rights are there in Scotland, for cohabitants?   Firstly, there is a right to apply for a financial payment within one year of separating from your cohabitant. Such a financial payment would not automatically be paid however - you would have to show you had been economically disadvantaged and that your ex-cohabitant had been economically advantaged by the cohabitation. With such a strict one year time limit, it is important to get legal advice as soon as possible if you separate from your cohabitant.  
A Cohabitation Agreement may be the best way for you to set out what should happen in the case of things going sour.  A Cohabitation Agreement is a legally binding contract and it can provide clarity on what would happen financially should you split up, or for example, regulate what would happen to a deposit invested by one party in a jointly owned property.
The other right that cohabitees have is the right to claim on your ex-partner's estate within 6 months should they die.   You can only do this if they died intestate, i.e. without making a Will.   If you are presently cohabiting with a partner, you may wish to consider updating or making your Will to either provide for them or choose not to.  
Either way, a Will would formalise the position and avoid potentially costly and contentious court proceedings between your family and partner.   
To avoid arguments, you could also discuss the financial nitty-gritty before you live together. Who is paying for what? Are bills to be split 50:50, or apportioned according to how much you each earn? Who pays the mortgage or rent? Did one person pay more by way of a deposit?   Is this going to be taken in to account with the monthly mortgage payments or if you decide to sell?   All of these issues can be recorded in a Cohabitation Agreement.
If you have any questions about cohabitation law or Cohabitation Agreements please contact any member of the Family Law team in Edinburgh on 0131 225 8705.