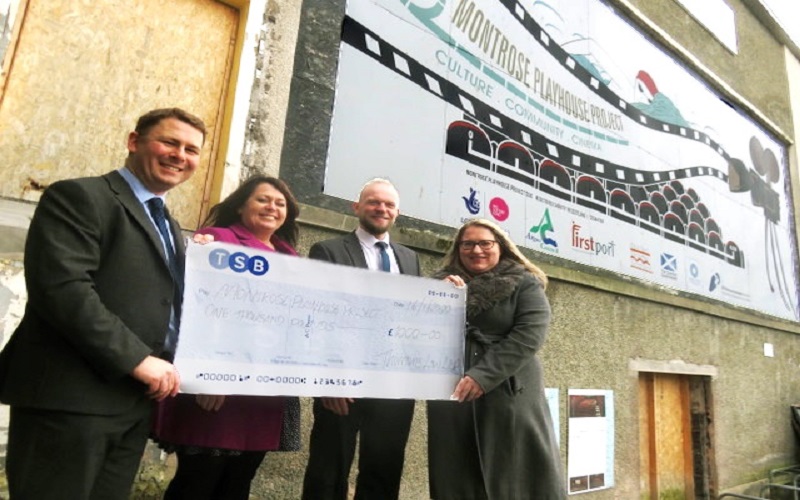 The Montrose Playhouse Project has secured a further £1,000 sponsorship from local law firm, Thorntons.
Representatives from the firm recently presented developers with the donation which will bolster the activation pot for the project.
The Montrose Playhouse Project, a registered Scottish Charitable Incorporated Organisation run by 9 local volunteers, will see the renovation of a former swimming pool into a multi-million pound cinema and community arts centre with café bar, retail space and activity rooms. It's hoped the centre will become a hub for Angus residents with the three-screen boutique cinema being the main attraction. A range of social programmes will also be on offer targeted at specific groups, such as people living with dementia and Alzheimer's and people who are suffering as a result of social isolation.
Graham Taylor, Associate at Thorntons, said: "We're embedded in the local community and are proud to support projects that will help Montrose thrive – the cinema is a perfect example of this. The plans for Montrose Playhouse sound fantastic and we can't wait to see the project develop."
Kristin Alexander, from Montrose Playhouse Project, said: "Securing funding is key to making our plans for The Montrose Playhouse a reality. Crowdfunding and sponsorships are vital and we're so grateful to everyone for their contributions. Our aim is to improve people's lives by making Montrose and the surrounding area a better place to work, live and visit."