---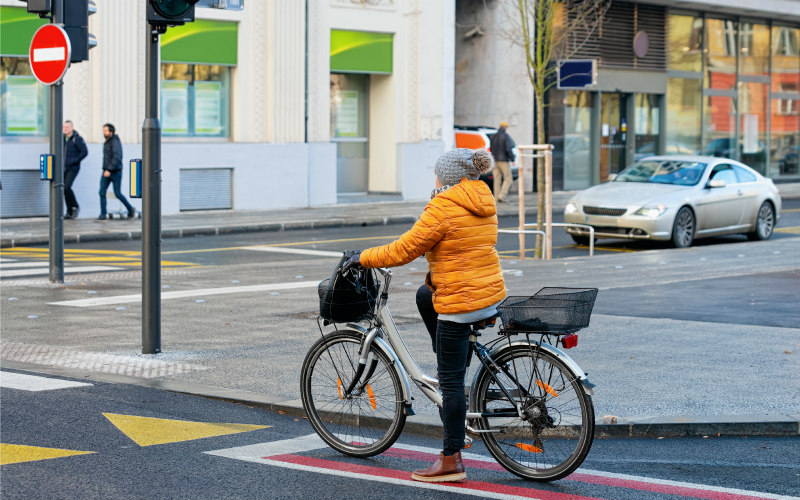 This year, Valentines Day is also International Winter Bike to Work Day and encourages everyone to ditch the car and get on your bikes.  Cycling is great exercise and is an environmentally friendly way to travel.   But cycling on the road in winter can also come with risks.
So what can you do to stay safe on cold, dark nights (or days)?  It's very important to be seen.  Cars are big pieces of machinery and will hurt if they hit you! A few suggestions are:-
use lights on your bike;

wear high viz clothing;

use cycle lanes when they are available;

watch out for potholes - Scotland's roads don't react well to Scottish winters

wear a helmet as protection in case you do come off your bike. 

If the worst happens and you fall or are knocked off your bike and suffer an injury, you might be entitled to compensation if you can prove the other party is at fault.  That could be a vehicle driver or the local authority for failing to make sure that the roads are in a decent state of repair.  If you have an accident, try to get names of any witnesses, details of the third party driver or photographs of the pothole you hit.  These will  be useful evidence if you decide to pursue a personal injury claim. 
Stay safe out there and happy cycling! 
Michelle Adam is a Partner and Solicitor Advocate in our Specialist Personal Injury team. If you have had an accident on your bike that wasn't your fault, please contact Michelle on 0131 240 8876 or email madam@thorntons-law.co.uk.  Alternatively, you can contact any member of the Personal Injury team on 0800 731 8434.
Services associated with this entry
Stay updated
Receive the latest news, legal updates and event information straight to your inbox
Stay Updated
See all Personal Injury articles