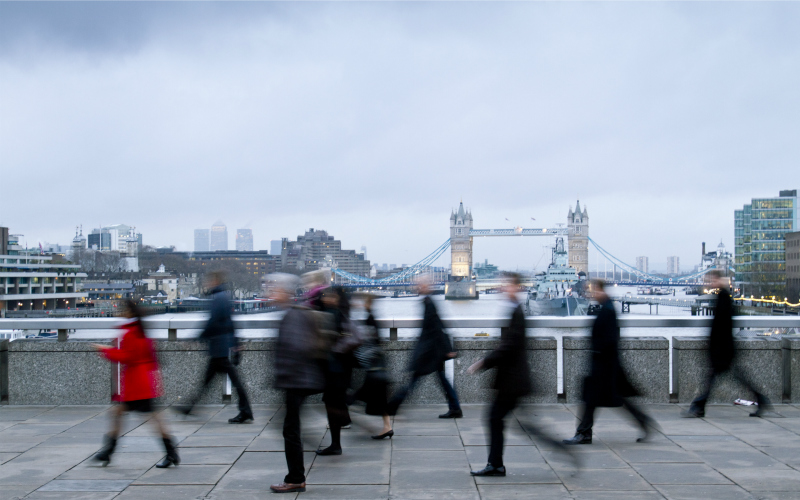 It was recently confirmed that survivors of the London Bridge terror attack of June 2017 are suing Hertz, the company who hired the van driven by the three terrorists.  The damages being sought include medical and rehabilitation costs, which for many of the victims will be lifelong.
Given there is no allegation that Hertz were negligent, it is proper to ask how this sequence of events has come about, and the implications for similar future claims.  The explanation is complex, requiring a bit of a history lesson - and far too many abbreviations. 
In 2003, the Motor Insurer's Bureau's ("MIB") Untraced Drivers agreement first introduced an exclusion specifically to claims arising from acts of terrorism.  They did so on the understanding that victims would be fully compensated by the State in such cases, and did not require separate protection.  Fast forward to July 2015, when the MIB's Uninsured Drivers agreement (as opposed to the 2003 Untraced Drivers agreement), containing a similar exclusion, came into force.  The agreement was met with considerable resistance, and Road safety charity, "RoadPeace" brought judicial review proceedings against the Secretary of State for Transport, with the MIB appearing as an interested party.  To summarise, for the sake of brevity, the judge found that certain aspects of UK compulsory motor insurance laws were incompatible with the EU Motor Insurance Directive ("MID").  Significantly, as a result of that review, it was established that whilst there is State funded compensation available to victims of terror attacks, this was through the Criminal Injuries Compensation Scheme ("CICS"), and as explained later in this article, damages under the CICS can fall short of what would be recovered at common law.  If you're still following, then, as the MID made no provision for the MIB to exclude claims arising from acts of terrorism, changes were made to both the Uninsured and Untraced Driver's Agreements, removing the terrorism exclusions, which came into force for accidents on or after 1 March 2017. 
So far so good, but that's only half the story.  Generally speaking, the position of the MIB, being a fund of last resort, is only of relevance to uninsured or untraced vehicles.  So how do we end up in a position where terrorist victims can sue hire companies such as Hertz?  The reality of course is that whilst actions may be directed against Hertz, as the de facto defender, there will be a relevant policy of insurance associated with the vehicle hire, even if that insurer is not a party to the action. 
Where, as in the present case, there is an insurer associated with a vehicle used in a terrorist attack, one needs to consider not only the black and white obligations on the insurer in terms of the policy wording, but also the insurer's obligations under the Road Traffic Act 1988 ("RTA"), and the MIB Articles, particularly, Article 75.  An in-depth explanation of Article 75, section 152 of the RTA, and the Deregulation Act 2015 would be worthy of an article in its own right, so to keep things simple, all you really need to know is this.  For insured vehicles, start with the policy wordings.  Naturally, these vary from insurer to insurer but a commonality is to exclude claims arising from acts of terrorism.  Those same wordings go on to say, however, that the exclusion does not apply where the RTA requires the insurer to "cover" the claim.  Given the type of incident we are considering here, it is trite to say that the use the vehicle is being put to, will not be covered by the insurance policy.  The question then becomes one of whether the insurer is required by law (as opposed to by policy requirement) to deal with the victims' claims.  All motor insurers are required by law to be a member of the MIB.  As members, the insurers are bound by the terms of the MIB's Articles of Association.  Article 75 of those articles requires insurers to deal with, and pay from their own funds, some uninsured cases, in particular circumstances.  One of those particular circumstances is where "use of the vehicle is other than permitted by the policy", and for that reason, in insured cases the buck stops with the insurer.
Whilst the removal of the 2003 exclusion was met with near universal support, and the move was clearly well intended, it is my view that we are now left with a two tier system which is failing to provide adequate support for victims of terrorism who have not been injured by vehicles.  To explain my thinking here, it is important to remember that RTA Insurers and/or the MIB are only involved when the terrorist attack involves someone having been injured by a vehicle.  In any other type of terrorist attack, including but not restricted to shootings, stabbings, and the like, as there is no vehicular involvement, then those victims require to fall back instead on the CICS.  This disparity in treatment is starkly demonstrated by the ongoing claims for victims of the London Bridge Attack.  In this attack a van was driven into pedestrians by three terrorists, who then alighted from the vehicle and proceeded to stab other pedestrians.  From a legal perspective, those who sustained their injuries as a consequence of being struck by the van are able to pursue normal civil claims against the insurer, and able to secure financial support for ongoing losses and rehabilitation.  However, those who were stabbed can only pursue damages through the CICS.  The disadvantage to them of doing so is that awards are significantly lower, financial support is restricted, there is zero assistance with rehabilitation, and in some cases no assistance with any financial losses. One can only imagine having to struggle to explain to a surviving victim of a psychologically harrowing stabbing attack that they're likely to receive much less help and financial support than if they'd been hit by a van.
The good news (such as there is) is that we are likely to see some reform in this area.  In September of last year, the Justice Secretary announced a review of the CICS which took account of the fact that these terrorist incidents left victims with serious, life-changing injuries and brought to light questions about the suitability of the scheme in providing support to victims of terrorism. One of the purposes of the review is to consider and clarify the eligibility, entitlement and amount of compensation to be awarded.
Presently the review is ongoing, therefore one cannot state with certainty what format the reform will take.  On a simplistic basis, one might look to place victims of "non-vehicular terrorism" (stabbings, for example) on an equal footing with vehicular victims, which would require such victims to receive a substantial uplift in damages, together with provision of rehabilitation and increased financial support.  However, whilst to do so would create parity for victims of terrorist attacks, by the same stroke it would create a new two-tier problem within the CICS itself, whereby two victims of equally significant stabbings would receive differing damages and treatment depending on whether terrorism was a factor, and indeed how "terrorism" is defined.  Such a policy decision could not be taken lightly, and the truth is that there is no simple solution here.  As and when the review progresses, I will re-visit the proposals and provide further commentary.
Richard Poole is an Associate in our specialist personal injury team and recognised by the Law Society of Scotland as an accredited Personal Injury specialist.  If you, or a member of your family has been involved in an accident and you would like to discuss a no win no fee personal injury claim please contact Richard or a member of the Personal injury team on 0800 731 8434.