---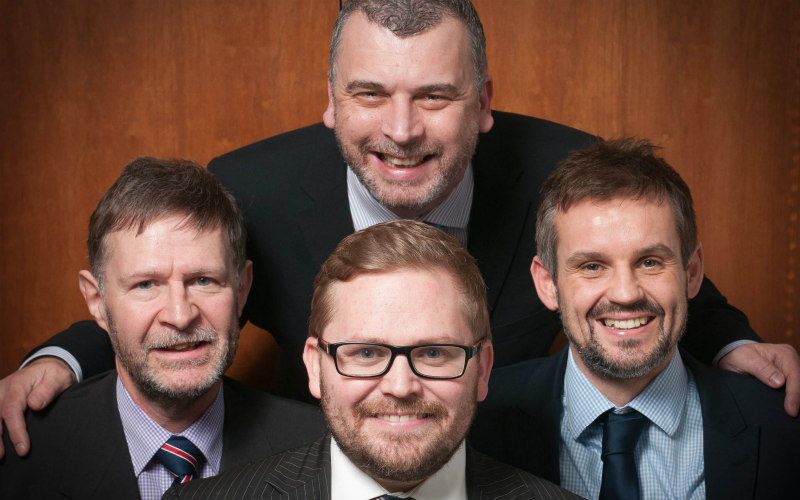 Four colleagues at law firm Thorntons are having a hairy experience raising money for charity.
Charity Fundraising for the ARCHIE Foundation
The gents all pledged to skip their morning shave to raise money for the Archie Foundation.
The Beards for Bairns fundraiser involves men not shaving from Christmas Day to Burns Night to raise money for the charity.
With less than a week to go, the beards of Murray Etherington, partner, Grant Johnson, partner, Colin Whyte, paralegal, and Alan Laing, tax manager, all from the firm's Private Client department in Dundee are well established.
Murray said: "The ARCHIE Foundation is an extremely worthwhile cause. We became involved with the charity at the end of last year as we have chosen ARCHIEs to be one of the benefitting charities at our Sports Challenge dinner taking place in May. After hearing about the tremendous work the team at ARCHIEs are involved in, we thought it would be a great idea to get involved in its latest fundraiser.
"Our initial target was to raise £200 but we have already well surpassed that with support from our colleagues in the firm, clients, family and friends so the more we can raise the better."
This is quite a challenge for the men as all tend to keep their facial hair to a minimum, but Murray thinks his beard is the most impressive so far.
He added: "We are usually all quite clean shaven so it's a different look for us – although we do resemble some of the cast from 7 Brides for 7 Brothers at the moment. It has been quite a talking point around the office."
The ARCHIE Foundation supports more than 130,000 sick children each year. The money raised is used in a variety of ways, including the purchase of specialist equipment, offering support to families, enhancing hospital environments and helps to funds research.
The team at Thorntons is keen to raise awareness of this great cause through the Beards for Bairns campaign.
Murray added: "It's great that we have been able to kick of the New Year and support this fantastic charity. We hope people will consider donating to the cause and help us raise as much money as possible for the Archie Foundation."
To donate to the Thorntons team, please visit www.justgiving.com/ThorntonsSolicitors/
Stay updated
Receive the latest news, legal updates and event information straight to your inbox
Stay Updated
See all Firm News articles