---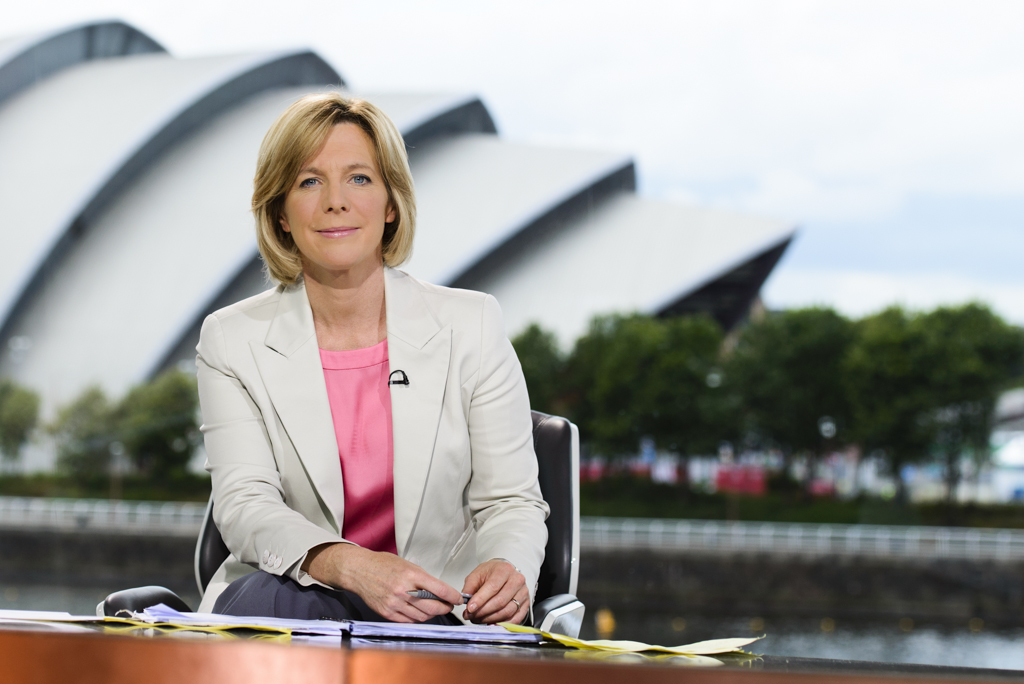 Guests to a St Andrews event will be treated to the inside scoop of what the golfing world can expect when the Open descends in July.
Having just hosted the BBC's coverage of the Masters 2015, Hazel Irvine will be interviewed by golf journalist, Renton Laidlaw, for a special charity event being organised by the Rotary Club of St Andrews.
The Look Who's Talking series will see Hazel return to her birth place in June to speak candidly about her experience in the sporting world.
The event is being sponsored by local law firm, Thorntons, and Douglas Kinnear, partner, believes guests are in for a great evening of entertainment.
He said: "Everyone will know Hazel from her coverage of various sporting events. She has covered some of the most important and memorable moments in recent times and that experience makes her a truly fascinating woman to listen to.
"She also has an insight into the sporting world that very few people enjoy and with the Masters just passed, and the Open only a couple of months away, her thoughts on who will be lifting the Claret Jug this year will be the most interesting topic of the night.
"She also has a very close working relationship with Renton and that rapport will shine through, bringing a sense of humour and entertainment to the proceedings.
"We would encourage any sporting enthusiast to buy a ticket for this event as it will be a great night of entertainment while also raising money for local charities."
The event will be held at the Old Course Hotel, Golf Resort and Spa, on Saturday, 06 June, at 7.30pm. Tickets are priced at £15 and the audience will also be invited to ask questions following the interview.
The event will raise money for a number of local charities that the Rotary Club of St Andrews supports throughout the year.
The organisation created the Look Who's Talking format a number of years ago and each event has been extremely popular with the local community, raising thousands of pounds for deserving causes. Previous guest speakers have included Peter Alliss, the voice of golf, who was interviewed by Renton at the last event. The sell-out event raised more than £5,000.
Tickets are now available and can be purchased from Thorntons offices at Kinburn Castle, Doubledykes Road, St Andrews or online at www.thorntons-law.co.uk/standrewsrotary
Stay updated
Receive the latest news, legal updates and event information straight to your inbox
Stay Updated
See all Firm News articles