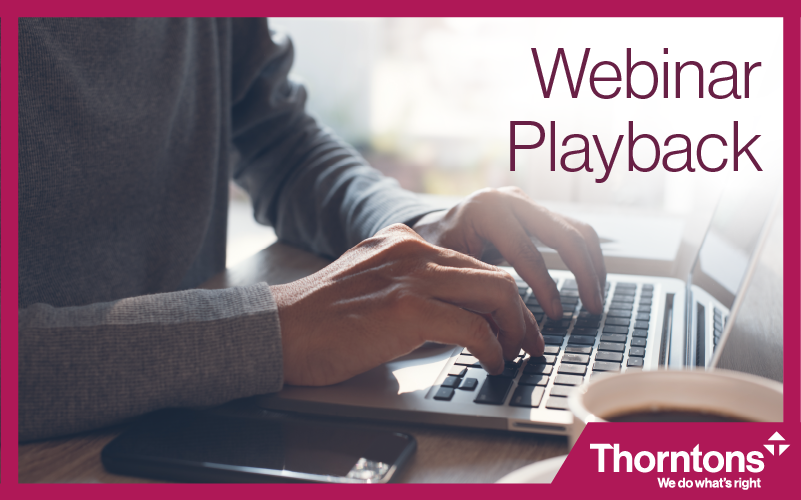 With one in four people in the UK likely to be affected by mental ill health at some stage in their lives, employers need to be able to manage the risk this presents within their organisation at every stage in the employment relationship. By providing an environment in which affected employees feel supported when issues do arise and where management are confident enough to be proactive, risks can be minimised, business can operate as usual and the workforce can be healthier, happier and more productive. 
However, getting things right is an ongoing challenge and never more so than in recent months. The recent shift toward greater use of home working undoubtedly offers many advantages for employers and employees alike, but it can also present real problems. Our experience of lockdown has shown that feelings of anxiety and isolation can be common and the boundary between home and work can be a difficult one to manage. 
During Mental Health Awareness Week, Employment Law specialist, Chris Phillips hosted a short webinar to discuss the key issues employers and HR professionals are facing at the current time, while providing practical steps you can take to help your organisation adjust to the changing face of our workplace arrangements.
Topics covered included:
Recognising the warning signs and raising awareness of mental health

The awareness between stress and mental ill health

Defining and avoiding disability discrimination
If you have questions about managing mental health and wellbeing in the workplace, please contact Chris or any member of the employment team on 03330 430350
Broadcast: 11 May 2021. The content in this webinar, guidance and advice provided by the host, is correct at the time of broadcast. If you are watching a recording after the broadcast date please contact us for the most up to date guidance and advice on this topic.