---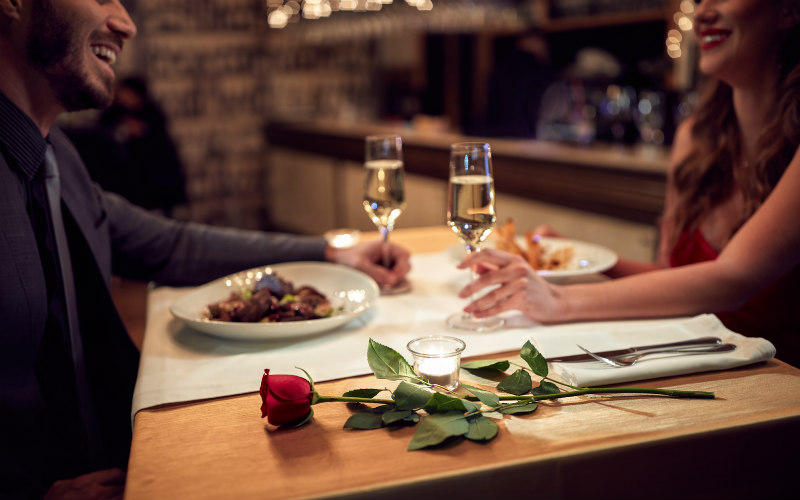 According to National Archives every year around 1 million Brits are unlucky enough to contract food poisoning. With around two-thirds of us expected to go out for a meal this Valentine's Day what rights do we have should we be unfortunate enough to go from love sick to just sick?
Will you opt out of ordering chicken knowing that poultry meat is linked to the most cases of food poisoning with an estimated 244,000 cases a year? Probably not. Will you examine the kitchen with a fine-tooth comb and interrogate every waiter to ensure that the FSA's (Food Services Agency) "Four C's" Rule of: Cleaning, Cooking, Chilling and Cross-contamination (avoiding it) are being followed to prevent food poisoning? Hopefully not.
But what you should do at the very least is consider the fact that restaurants are, by law, required to sell products which are free from harmful bacteria which could cause food poisoning. Be aware of your surroundings and conscious of the food that is served before you. Any signs of food being lukewarm, discoloured or having an unusual smell - food should be turned away. Better to risk a red face than endure a green one!
For the more diligent of us, extra precaution can be taken by checking your chosen restaurant has passed the FSA's Food Hygiene Information Scheme online at http://ratings.food.gov.uk/. Restaurants are not required by law to display their food hygiene rating or inspection result so checking ahead is a good idea. In 2016 almost 1,000 restaurants in the UK scored zero out of 5 meaning they required "urgent improvement".
So if you are unfortunate enough to fall ill, can you make a personal injury claim for the pain and suffering caused by the food poisoning? You'll need to prove that the food served by the restaurant was not safe, that you suffered food poisoning symptoms and that those symptoms were a result of consuming the unsafe food. Ultimately the best thing to do is contact a solicitor as soon as you feel able to do so and they will advise you on the best course of action.
Joanne Clancy is a Solicitor in our specialist Personal Injury team. For further information, please contact Joanne on 01382 346799, email jclancy@thorntons-law.co.uk or contact any member of the Personal Injury team on 0800 731 8434 who will be pleased to assist further.
Services associated with this entry
Stay updated
Receive the latest news, legal updates and event information straight to your inbox
Stay Updated
See all Personal Injury articles