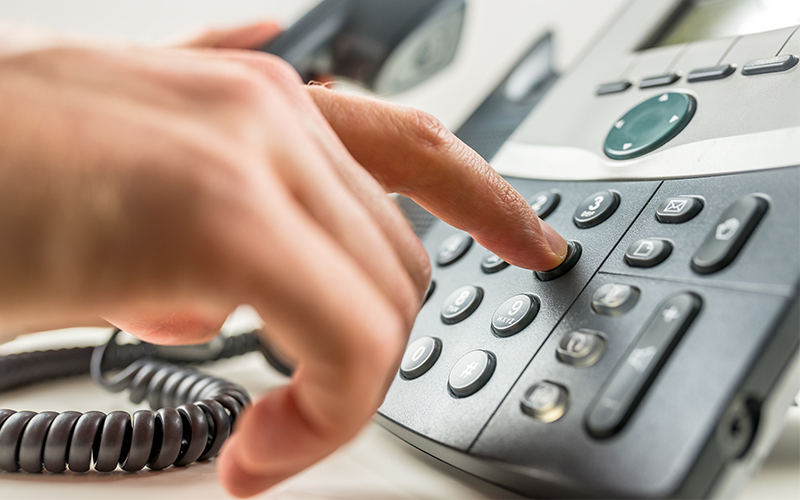 With effect from the 6 April 2015, the Information Commissioners Office (ICO) will no longer require to prove "substantial damage or substantial distress" before taking action against companies making nuisance calls and sending spam texts.
Telemarketing is a bit of a double edged sword. On one hand, it can be an effective tool for businesses, allowing agents to gauge a customer's level of interest in a product or service. On the other hand, telemarketing is often considered a nuisance; particularly by those consumers receiving umpteen unwanted calls just as they are settling down to watch the soaps!
Following a six week consultation held by the Department for Culture, Media and Sport (DCMS), the UK Government has announced a change in the law that will allow the ICO greater freedom to impose fines of up to £500,000 on the companies behind the nuisance.
Electronic marketing is covered by the Privacy and Electronic Communications (EC Directive) Regulations 2003 (PECR) which provides that calls cannot be made to those who have opted out of receiving them; most commonly by registering with the Telephone Preference Service.
While the imposition of fines is nothing new, the law currently requires the ICO to prove that a company has caused "substantial damage or substantial distress" before it can take any action. This threshold is often viewed as insurmountable by the ICO who have, for some time, campaigned for its removal.
It would seem the wish of the ICO has been granted as the bar is about to be lowered. A change in the law will see the "substantial damage/distress" requirement removed, giving the ICO greater power to intervene and penalise those that are breaching the PECR but currently fall below the legal threshold. The change will take effect from 6 April 2015.
Under the new law, the ICO will simply have to show that there has been a serious and deliberate breach or, that the company knew or ought to have known that there was a risk the breach would occur, but failed to take reasonable steps to prevent it.
So what does this mean for your business?
The ICO will undoubtedly feel better placed to punish offenders and the number of fines issued is therefore likely to rise. In attempting to reach out to consumers, many companies run the risk of breaking the law; just not in a way that is severe or obvious enough to attract a financial penalty. That may be about to change and companies will inevitably require to do more than pay lip service to the issue of nuisance calls and texts. A simple opt-out feature may no longer be sufficient and instead, internal procedures may have to be tightened to ensure compliance with the changing law.
The Government has also confirmed it is looking at introducing measures to hold board level executives responsible for any breach of the PECR. Businesses must therefore be aware of the regulations and, if telemarketing is a tool of choice, ensure that consideration is given to the potential consequences of getting it wrong.
Loretta Maxfield is a specialist Intellectual Property, Technology and Media Solicitor We are always delighted to talk without obligation about whether we might meet your needs.