Posted on Jul 11, 2016 in Family Law by Amanda Wilson
---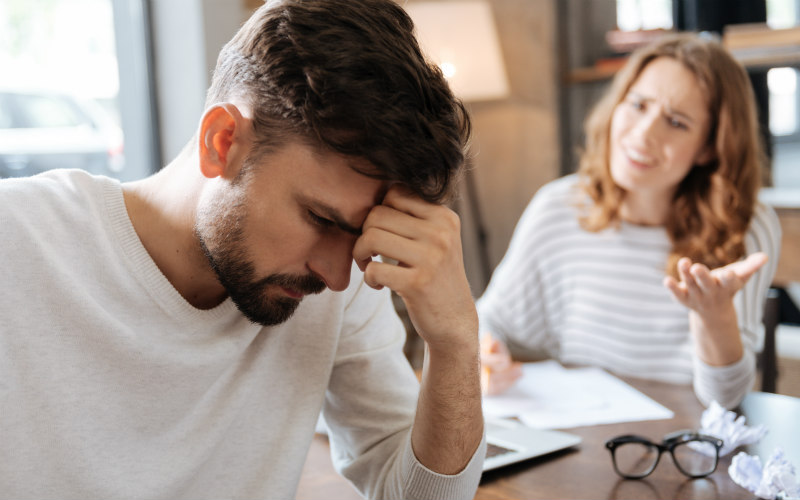 Recent media coverage has highlighted the unfortunate situation of domestic abuse and the separation of Johnny Depp and Amber Heard.
This has taken a situation which is usually kept behind closed doors and put it out into the public sphere.  Are there any benefits to be gained from this public discussion?  The greatest is clear, that domestic violence is not something which has to be taken lying down. 
The commentary and rumours surrounding the separation of Johnny Depp and Amber Heard have been impossible to avoid.  The relatively short lived marriage which itself contained some controversial moments, recently came to an end after only 16 months when Amber Heard filed for divorce, citing 'irreconcilable differences'.  Naturally, the story didn't end there, and the relationship hit the headlines again when Amber Heard reported an incident of domestic violence.  Since then she has been granted a temporary restraining order against Johnny Depp, a measure undoubtedly taken to try and protect herself from further harm. 
Amber Heard appears to be refusing to allow this to happen again, a strength not shared by all in her position. Seeking help to deal with the emotional, practical and legal repercussions of domestic violence is an important step.
How can Thorntons help you?
If you have suffered domestic violence, Thorntons can help you deal with the legal repercussions.  However, in an emergency situation contacting the police should be the first consideration.  If arrests are made, a former partner could be subjected to special bail conditions which prevent him or her from approaching you and causing further harm.  These will normally stay in place until the trial has taken place.  They can also provide advice on more practical solutions such as personal alarms. 
You may be concerned about what will happen beyond any criminal trial.  In this situation, we can assist you in applying to the Civil Court for an interdict.  This can help provide protection beyond a criminal trial as, similar to any bail conditions, it can stop a former partner from coming to your home, approaching you or treating you in an abusive way.  Orders can also be obtained to prevent an ex-partner from texting, calling or emailing you.  Alongside an interdict, an application for powers of arrest can usually be made.  Police Scotland are notified of these and it means that if a former partner attempts to breach the interdict, the police can be called to arrest them without requiring a warrant.  A more recent change in the law also allows an interdict to be classed as a domestic abuse interdict.  Breach of a domestic abuse interdict can see an individual facing criminal sanction, including but not limited to imprisonment.
If issues arise surrounding who will stay in the family home, we can also assist you in applying to Court for an exclusion order.  These can be granted on an interim basis, meaning that it is also available in emergency cases.  An exclusion order could deny a former partner access to the family home for the protection of you and any children of the relationship, even if they are on the title deeds or lease which relates to the home.  However, certain requirements must be met before this becomes an option and we can help you determine if this is one which is available to you.
Additional Support
Aside from the legal considerations, emotional support can be found from a number of organisations.  For women, this can be from Women's Aid.  They offer advice and services to members, including providing refuge where someone is looking to move away from a home because of the behaviour of their partner.  More on the support offered and contact details can be found at www.scottishwomensaid.org.uk. There is also a handy button to allow you to leave the website straightaway if you need to.
In today's society, it must be recognised that women are not the only group to suffer.  According to LWA – Living Without Abuse, whilst 1 in 4 women will be affected by domestic abuse, 1 in 6 men will also be affected.  This could be at the hands of another man or a woman.  A new organisation called FearLess can offer support to groups which have been forgotten about in the past, particularly men, males and females from ethnic communities, and to members of the LGBT community.  More information about their services can be found at https://fearless.scot/.  The service is listed as being Edinburgh based but is offered across various parts of Scotland.
If you need advice about domestic violence you can contact a member of Thorntons Family Law team in confidence. They offer an initial free no-obligation chat over the phone to outline your options and the possible costs. You can contact any member of the team here or by calling Amanda Wilson on the details below.
Stay updated
Receive the latest news, legal updates and event information straight to your inbox
Stay Updated
See all Family Law articles