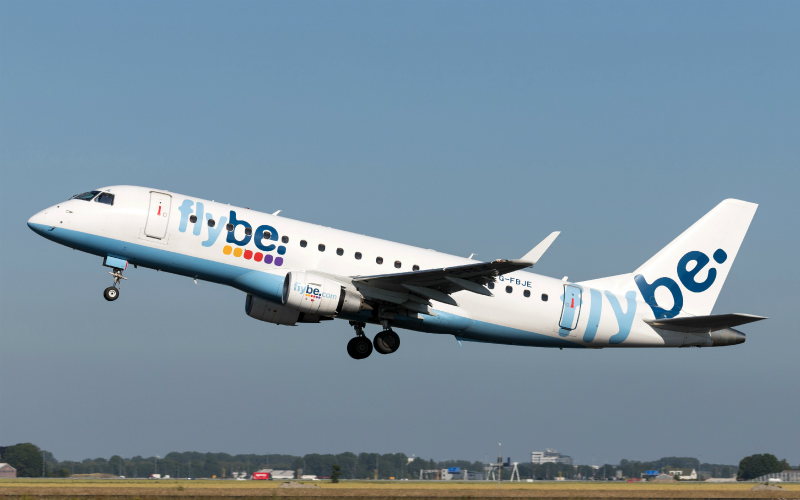 Despite the seemingly positive outlook for Flybe in my earlier article, it is saddening, but not surprising, to now have to report on the collapse of the struggling airline.
Flybe's financial woes, which have been well documented, date back to around 2010, when, after a successful flotation, the company made a series of poor strategic decisions including the purchase of uneconomical Brazilian aircrafts and entering into a race to the bottom fares war with regional and national rivals on key routes.
In 2016, the company's problems increased following the Brexit vote as the subsequent slump in the pound impacted their profits heavily due to a large proportion of their costs being in dollars, while the vast majority of its earnings were in still in sterling. On top of this, Flybe often complained about the amount of Air Passenger Duty (APD) imposed by the UK government and the company's successful negotiation of a controversial agreement to defer its APD burdens was thought to have been enough to save the airline back in January of this year.
It now speculated that following the complaints of several other rival airlines to the EU, whose rules prohibit government support of companies unless it is justified by reasons of "general economic development", about the unfair nature of this deal, that the UK Government has backtracked on its proposals to reduce APD tax rates in next Wednesday's upcoming budget. This news, coupled with a drastic fall in bookings, as a result of consumer fears concerning the coronavirus, has now toppled the company into administration.
Several questions now remain following this news. Firstly, how will the UK's most rural communities be served following the administration of Flybe. Secondly, what lessons can be learned from the collapse of yet another UK airline, perhaps a lowered APD rate could be enforced in order to ease the financial worries of ailing companies in the aviation sector and finally, does the collapse of Flybe mark the beginning of the impact of the coronavirus on the UK business community at large.
With regards to my last point, I will be very interested to see what adjustments the government make to next week's budget in response to the Coronavirus epidemic that is gripping the world at this moment, now could very well be the time when much needed underlying problems could be addressed.  If consumers' shopping habits are affected by the coronavirus, with even more people staying away from unnecessary trips to the High Street, then it must be time to support UK retail with a fresh look at business rates.  This is a huge area of the UK economy that is already feeling poorly too.
Insight from Pamela Muir, Insolvency, Restructuring and Corporate Partner at Thorntons. For more information contact Pamela on 03330 430350 or email pmuir@thorntons-law.co.uk