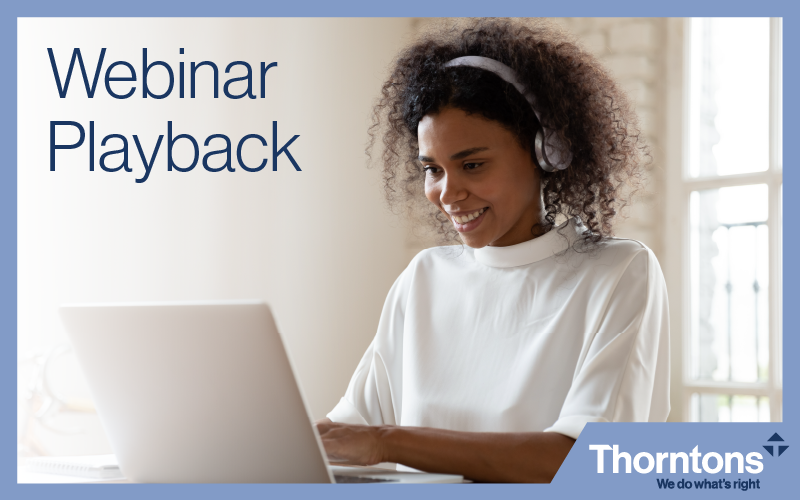 In an age of big data and machine learning, many organisations have found they have a greater need to process and store personal data. This information can provide incredible value and insight for users, and for the organisation.   A Privacy Programme is essential for such organisation. It sets out a structured and systematic approach for managing personal data through the full lifecycle; from collection to deletion.
Data Protection specialist, Morgan O'Neill hosted a short webinar in which she provided advice on how to create and embed a practical and workable privacy program into organisations to help manage your privacy risks. Morgan is a Certified Information Privacy Manager (CIPM) and member of the International Association of Privacy Professionals.to discuss all of these points and answer attendee questions.
Topics covered included:
What does a privacy program look like?

Why is a privacy program necessary for your organisation?

How to develop an effective privacy strategy?

Key things to address in your privacy program

Monitoring and auditing your privacy program
If you have questions about implementing a Privacy Programme in your organisation, please contact Morgan or any member of the Data Protection team on 03330 430350
Broadcast: 27 April 2021. The content in this webinar, guidance and advice provided by the host, is correct at the time of broadcast. If you are watching a recording after the broadcast date please contact us for the most up to date guidance and advice on this topic.