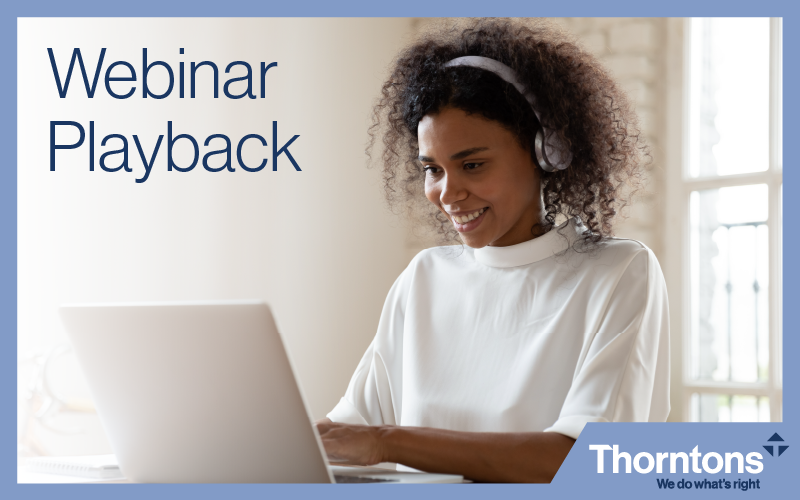 In June 2021, the European Commission released the final impending decision on standard contractual clauses (SCC's) for the transfer of personal data from the EU to 'third countries'. The new SCC's will replace the existing SCC's and have been aligned closely with the GDPR requirements.
Director of Data Protection Services, Morgan O'Neill hosted a short webinar and Q&A in which Morgan discussed the implementation of the new EU standard contractual clauses.
Topics covered included:
Key themes of the new SCCs

Impact of the new EU standard contractual clauses on organisations

Transfer Impact Assessments

Practical next steps for organisations 

If you have questions about data transfers please contact Morgan on 03330 430350.
Broadcast: 30 June 2021. The content in this webinar, guidance and advice provided by the host, is correct at the time of broadcast. If you are watching a recording after the broadcast date please contact us for the most up to date guidance and advice on this topic.