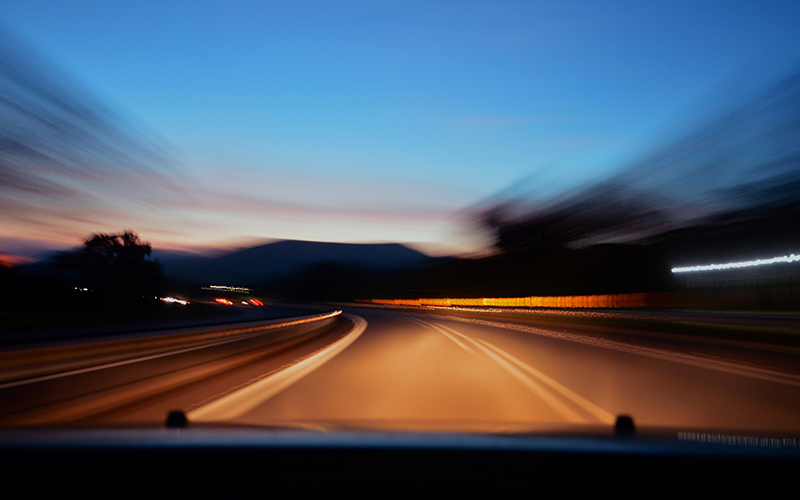 Every year, I feel like the period between the clocks changing seems to get shorter and the long summer nights don't seem to last as long. That might be a sign of me getting older, although this year it might also be a sign of the strange new world we have been living in!  Whichever it is – and I'm plumping for the latter – we are already at that time of year where we have to get used to darker evenings and still stay safe on the roads.
So what can you do whether you are a driver, cyclist or pedestrian?
If you're a driver :-
Keep your vehicle windows clean and free from frost, snow or anything else which could restrict visibility;

Make sure your lights are working properly – and of course turned on;

Check your tyre pressure and make sure the tyres aren't worn.

If you're a cyclist or motorcyclist:-
wear bright-coloured or fluorescent clothing;

keep your lights clean and make sure they are working properly;

wear a helmet.

If you're a pedestrian-
wear bright coloured clothing;

use traffic crossings where available;

make sure you check roads are clear before crossing

We all have a responsibility to look out for our own safety and the safety of other road users and we all need to work together to keep the roads as safe as possible and avoid road traffic accidents as far as possible.
Caroline Kelly is an Partner and Solicitor Advocate in Thorntons Personal Injury Team. If you have any questions about making a personal injury claim, please contact Caroline on 0800 731 8434 or email ckelly@thorntons-law.co.uk