---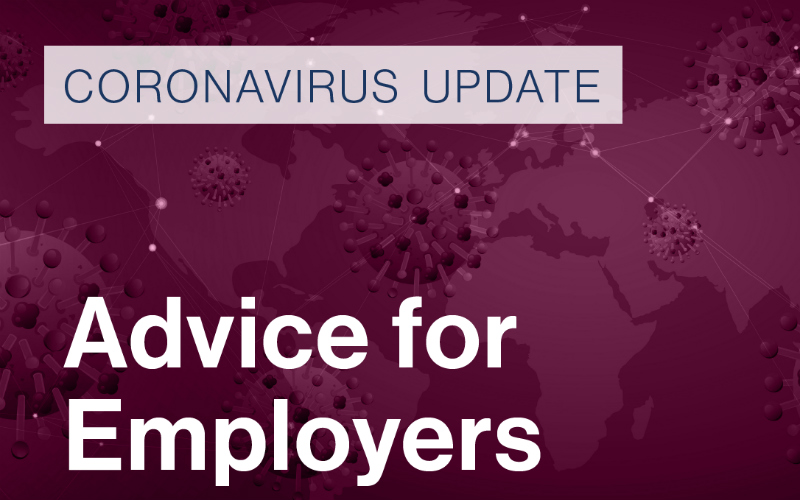 On 12 May 2020, the Chancellor announced that the Job Retention Scheme, previously set to provide support to employers until 30 June 2020, will be extended until the end of October.
The Scheme will continue in its current format until the end of July. Until then, employers can continue to reclaim 80% of eligible employee wage costs up to a maximum of £2500 per month.
However, from the beginning of August 2020, the Scheme will change format with employees being permitted to return to work on a part-time basis. The Chancellor's announcement, available here, suggests that employers will be required to contribute a percentage towards wage costs while furloughed employees continue to receive 80% salary up to £2,500 a month.
The announcement does not indicate what that percentage will be or what the proposed move to part-time working will involve, but more information is expected to be released at the end of May. We will continue to monitor the government's announcements and update our guidance as and when more details of this next phase of the Scheme are published.
Implications for Employers
The latest announcement provides continued short-term relief for employers who are unable to resume normal trading levels as a result of the outbreak. However, this latest extension of the Scheme will not mitigate the concerns of many businesses who are already reviewing their future business model in preparation for life after lockdown.
For employers, many will already be considering the impact that future reorganisation will have on staffing levels once social-distancing measures are eased. The reality is that many employers will still be faced with a redundancy situation regardless of how the Job Retention Scheme evolves.
Redundancy
Under the Employment Rights Act 1996, a genuine redundancy situation arises in the following circumstances:
Closure of the business, where the employer stops carrying on the business for the purposes of which the employee was hired;

Closure of one of several sites or relocation to a new site from where the employee was previously employed; or

Diminished requirements where the business no longer requires the same number or indeed any employees to carry out a particular role or work of a particular kind.

As an employer, if you are faced with a redundancy situation in the coming months, you must ensure you follow a fair and reasonable redundancy consultation process before making any decisions. Depending on the number of roles and staff affected, this could involve:
Giving employees the opportunity to apply for voluntary redundancy;

Identifying an appropriate pool of employees for redundancy and applying objective selection criteria to that pool;

Identifying any roles that are considered unique posts;

Consulting with employees in a meaningful way before any final decisions about dismissals are taken; and

Ensuring you meet any requirement to collectively consult with trade unions or elected representatives where the numbers affected are greater than 20.

Our employment team can help you to manage reorganisation by giving you and your managers the tools you need to properly conduct the redundancy or reorganisation processes. We have extensive experience in advising employers of all sizes and from a wide range of sectors on how to manage redundancy procedures with minimal effect to employee morale and reputation. Our services include:
Providing employers with bespoke redundancy guides which set out the procedure on a step by step basis;

Drafting templates and letters for use during each stage of the consultation process;

Advising on selection pools and objective criteria;

Advising on voluntary redundancy schemes; and

Calculating redundancy payments and notice requirements.

For employers, the redundancy process is not only complex but can result in expensive claims to the Employment Tribunal if not undertaken in accordance with the relevant employment laws. Taking advice at an early stage can help you navigate your obligations as an employer and avoid making costly mistakes.
Contact Us
With our proactive and commercial advice, Thorntons Employment Law team can help find the right solution for you, on redundancy and reorganisation issues. Please give our team a call on 03330 430350, or email employment@thorntons-law.co.uk
Stay updated
Receive the latest news, legal updates and event information straight to your inbox
Stay Updated
See all Coronavirus | Covid-19 articles
See all Employment articles