Posted on Feb 21, 2017 in Employment by Murray Etherington
---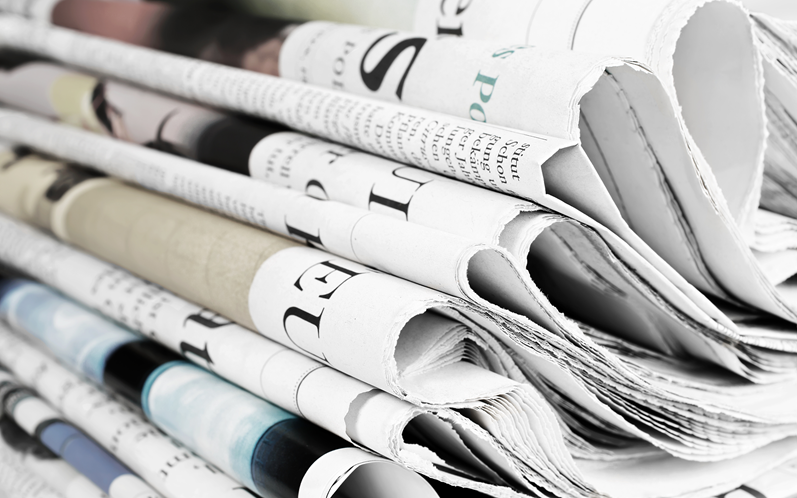 it's a Privilege only your Solicitor can Guarantee
A solicitor has a fundamental legal and professional duty to preserve and protect the confidentiality of their clients, without this, there could be a lack of trust, and this is something intrinsic to any client-solicitor relationship.  A solicitors' duty of confidentiality is entitled to special protection by Legal Professional Privilege ("LPP").  The purpose of this privilege is to enable a client to place unrestricted confidence in their lawyer, knowing there is no risk that information will become known to third parties without the client's clear knowledge and consent.    
The law of Scotland recognises two main types of LPP:   
1.  Legal Advice Privilege, which protects communications, howsoever made, between a client and their solicitor for the purposes of obtaining or giving legal advice; and
2.  Litigation Privilege, which attaches to communications, howsoever made, between a party or their solicitor and a third party but only if the communication is made for the purpose of ongoing or expected legal action.   
The privileged information is something that belongs to the client and not the solicitor.  There is therefore an obligation on the solicitor not to disclose this information indefinitely, unless that right has been waived by the client or where the communications are likely to facilitate any criminal activity, such as Money Laundering.  Aside from this, the privilege is absolute and there is no balancing exercise of competing public interests.     
Legal Professional Privilege and Employment Advice
In matters relating to employment law, an employer will, quite often, instruct a HR consultant to advise on an impending internal issue between an employee and employer.  This could be, for example, where the employer seeks advice about absences, grievances, flexible working requests, or whether their disciplinary processes are fair.  It is only when matters become contentious, for example, a claim of unfair dismissal is made, will an employer seek the involvement of a solicitor.   
Carron v Fastcom Broadband Limited looks precisely at the confidentiality of advice given by consultants.  Whilst it was decided by the Irish Employment Tribunals, it does pose a reminder to UK employers about the remit of legal professional privilege when engaging the services of HR consultants.  Engaging lawyers only when matters become contentious, rather than from the outset, could be the difference between winning and losing a tribunal claim.  
Fastcom engaged the services of Penninsula Business Services ("Penninsula") to advise during the course of a grievance process, which was raised by an employee after they were advised that their contract of employment was being terminated.  After raising a claim in the tribunal for unfair dismissal, the claimant's representatives sought documents under the Irish Data Protection Acts.  In response to the subject access request made, Fastcom refused to exchange copies of advice it had received from Penninsula, on the assumption that the information was privileged legal advice and thus were not obliged to respond to the request.    
Penninsula describe themselves as HR, health & safety and employment law advisors and it meant that legal advice privilege did not apply.  The Employment Tribunal confirmed that communications between employers and specialist employment consultants (for example, a consultant, CIPD professional or external HR advisory company) do not enjoy the same level of protection under legal privilege as communications with solicitors.  This meant that copies of any advice exchanged between Penninsula and Fastcom had to be provided to the employee as part of the subject access request.  Had a solicitor been instructed to give identical advice from the outset, legal privilege would have protected disclosure of the same information, and there would have been no obligation to disclose the documents. Undoubtedly, this left the employer in a disadvantaged position.  
When the case reached the Employment Appeal Tribunal, it did distinguish between Legal Advice Privilege and Litigation Privilege, and noted that Litigation Privilege may apply to specialist consultant advice, in some situations, but this could only arise after the employer has been notified of an actual claim.  Thus, the protection may only be available once the harmful information has already been exchanged. 
What this Means for Employers and HR Consultants?
There have been many attempts by professional advisors to have legal privilege extended beyond the legal profession but the courts have been very reluctant to do so.  It is an important reminder to employers as to the limited protection afforded to advice from those who are not legally qualified.  If services are engaged from anyone other than a solicitor, the advice they receive in relation to a particular employee may have to be disclosed to that employee at a later date, either by way of a subject access request or as part of any subsequent tribunal or court proceedings.
While HR consultants can be a very useful resource when managing HR matters, employers need to be mindful of the type of advice they seek from external consultancy practices, and as identified in Fastcom, it may never be too early a juncture to instruct a solicitor to ensure your communications are privileged.  For HR (and other) consultants, being aware that their communications may not be confidential is extremely important.  We have worked with consultants in the instructing and provision of advice to ensure clients are protected and are not faced with a Fastcom situation.      
The Thorntons' employment law team have recently launched their HR and employment law support packages. If you wish to discuss the packages in more detail, please contact Noele McClelland in our specialist Employment team on the details below.
Stay updated
Receive the latest news, legal updates and event information straight to your inbox
Stay Updated
See all Employment articles