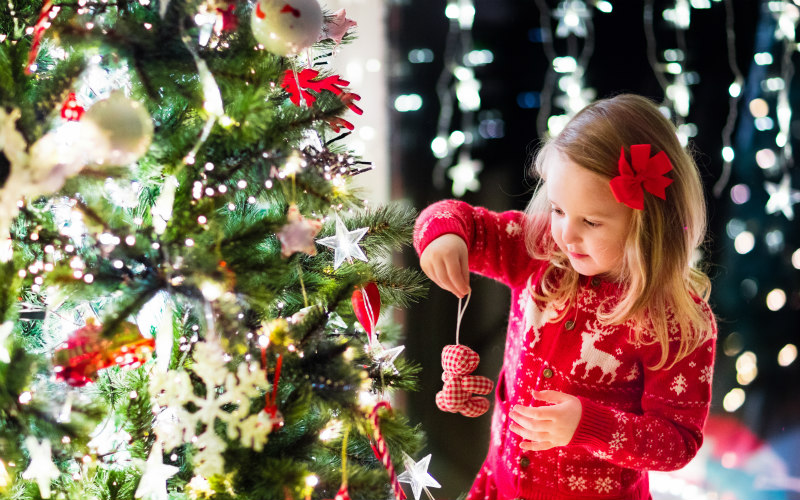 The Festive Period can be a difficult time for separated parents. Unless Christmas contact has previously been arranged, either by way of a formal agreement or by a Court Order, then you need to try and make these sorts of arrangements between yourselves. It can be further complicated when you factor in extended families, and in particular grandparents.
This year there will be lots of grandparents who have not seen their grandchildren for many months because of the lockdown, travel restrictions, ill health or shielding.  We've recently seen touching videos of long awaited reunions between family members who have been separated from their loved ones for months on end. Being able to hug your grandchild  may be all that many grandparents will want for Christmas 2020.
However, when a child's parents live apart making arrangements to see extended family can be fraught with difficulty. Here in Thorntons' Family Law team our advice is to talk about arrangements as early as possible. Try to have an agreement in place well in advance of the Festive Period so that everyone knows where they stand, and can make plans for the big day.
Where possible you should ask the children (and the grandparents) for their views, but make it clear that there may have to be some compromises. For example, it might not be possible or practical for the children to spend time with both families on Christmas Day itself, but if it is possible how will you mange that within the rules for household gatherings? Think about how you might be able have celebrations on different days, remembering that the current travel restrictions are only being relaxed from 23rd to 27th December.
Think about whether your regular contact schedule will need to be modified in the run up to Christmas Day.
Once an agreement has been reached, it may be worthwhile everyone exchanging texts or e-mails to confirm what has been agreed so as to avoid any misunderstandings.
Don't forget to make "emergency plans" which would come into place, if for example, bad weather makes travelling difficult or impossible. Parents should always know how to contact one other, or a close relative, in the case of an emergency.
Christmas arrangements for children whose parents live apart always need careful planning, but this is true this year more than ever. It's also true that this year it might be important to prioritise children's time with grandparents, who haven't been able to spend as much time as they would like with them in 2020.
If you need help with regard to Christmas contact, get in touch with Thorntons for specialist legal advice as soon as possible.
For more information or assistance please contact a member of the Family Law team.