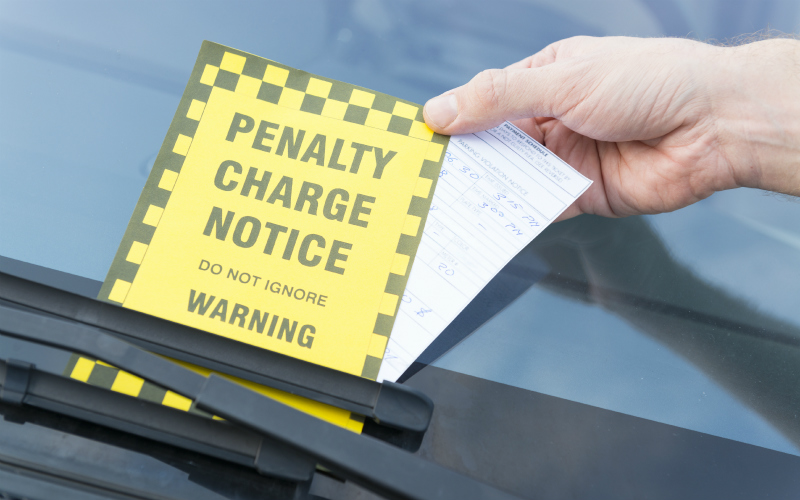 Local businesses of Angus are currently at loggerheads with Angus Council over parking charges. Angus council removed free parking from most of it's town centres in 2017. This has sparked controversy leading to a protest outside Town and County Hall on Thursday 5 September 2019.
If you do not pay for parking in a council owned parking space you will be issued with a Penalty Charge Notice (PCN). According to press reports, more than 18,000 penalty charge notices have been issued by Angus Council since 2017. One of these notices was recently successfully challenged by a Forfar resident. The resident appealed his notice to the Parking and Bus Lane Tribunal for Scotland. The Tribunal held that the ticket was invalid because it did not include a postal address to send payment to. The Legislation states that a PCN must have a postal address to make payment to. In these circumstances the PCN only contained a website address and phone number.
What is a Penalty Charge Notice?
Penalty Charge Notices are issued by the local council parking attendants when the rules set out in the Traffic Regulation Order have been broken. The attendant will issue the ticket by giving it directly to the driver of the vehicle or putting it on the car. You have 28 days to pay or challenge the ticket. If you pay within 14 days you will get a reduction. If you don't pay in time, you'll get a reminder called a 'Notice to Owner' encouraging you to pay or challenge your ticket. These Notices are set out in legislation so if you do not eventually pay it you will be breaking the law. The Council will register the debt with their local Sheriff Court and recover the fine.
How to Challenge a Penalty Charge Notice
You have the right to challenge a PCN you think has been wrongly issued to you. Some grounds for challenge are:
you didn't own the vehicle when it was wrongly parked;

the alleged offence didn't happen e.g. the meter hadn't run out;

the vehicle was parked by someone else without your permission;

where you parked wasn't signposted as restricted parking.

This is not an exhaustive list and there might be other reasons you challenge a PCN.
You have 28 days to challenge a PCN from the date of issue. The PCN should contain details about how to challenge the ticket. The challenge should be made to the local council which issued the PCN. The local council will consider your challenge and will either accept it and cancel the ticket or reject it and send you a 'Notice of Rejection.' A 'Notice of Rejection' will tell you how to pay your fine or how to appeal to the Parking and Bus Lane Tribunal for Scotland. If you make the challenge within 14 days you may only have to pay 50% of the penalty charge if your challenge is rejected.
Appealing to the Parking and Bus Lane Tribunal for Scotland
PBLTS comprises of appointed independent adjudicators. You can appeal to the PBLTS online or by a postal form. Adjudicators consider appeals made to them by looking at the evidence and deciding whether you have to pay or not pay the PCN. The PBLTS will issue you a decision stating "appeal won" or "appeal lost." Appeal won means you do not need to pay the ticket.
Appeal lost means you have to pay the ticket within 28 days of receiving the PBLTS's decision. If you are not happy with the decision of PBLTS you might be able to:
make a complaint to the

Scottish Public Services Ombudsman (SPSO)

about the council;

ask for a review of the adjudicators' decision;

ask for the decision to be reviewed in a court case called a 'Judicial Review.'

A Judicial Review is when a judge considers whether a decision or action made by a public body was lawful. They look at the way a decision has been made, rather than the rights and wrongs of the judgement reached. You need legal advice if you want the decision to be reviewed in a Judicial Review.
Current Judgment by PBLTS
The recent judgement by the PBLTS may result in an increase in the number of appeals. Locals who have recently been issued with a PCN may wish to challenge it because the PCN did not include a postal address to send payment to.
The law regarding tickets issued by councils differs from private parking tickets. The law on private parking tickets have been explained in my blog entailed 'When is Private Parking Fine'. If you are thinking of challenging a parking ticket it is recommended you take legal advice.
Lee Corr is a Senior Solicitor in our Dispute Resolutions and Claims team. If you are faced with a parking charge and would like legal advice please contact Lee on 01382 229111 or email lcorr@thorntons-law.co.uk