Posted on Jan 20, 2017 in Employment by Noele McClelland
---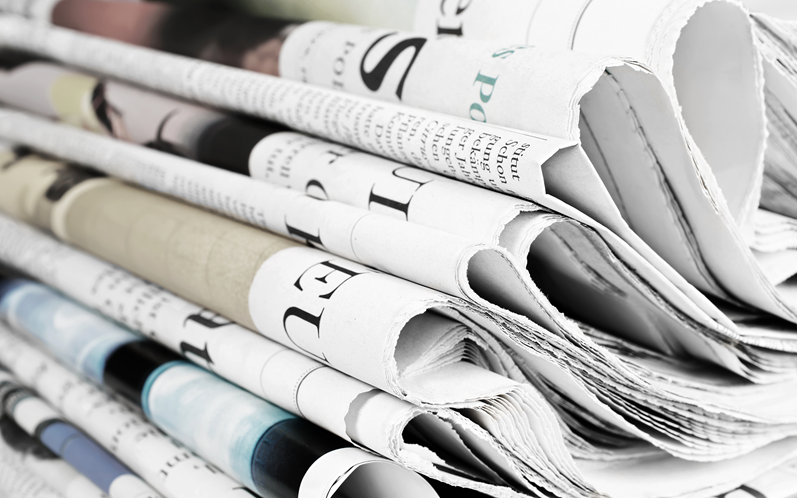 According to Diabetes UK, there are now 3.9 million people in the UK who are diagnosed with diabetes, and an anticipated 1.1 million currently undiagnosed.
Type 2 diabetes is by far the most common type, with an estimated 90% of diabetics suffering from Type 2.   In light of these alarming statistics, are employers required to make reasonable adjustments for type 2 diabetics in the workplace? 
What is Disability? 
Disability is one of the nine "protected characteristics" covered by the Equality Act 2010 ("the Act").  It is unlawful for an employer to treat those with disabilities less favourably than those without.  In addition, employers have an obligation to make reasonable adjustments for disabled employees.   The Act contains principles that employers should follow in their treatment of employees with disabilities.
The Act defines a disability as a physical or mental impairment that has a substantial long-term effect on a person's ability to carry out normal day-to-day activities.  The Act does not refer to an exhaustive list of what will be considered as normal day-to-day activities, and rather will be determined on an individual basis.  Applying common sense however, in the workplace, examples could include using a telephone or computer, writing, interacting with colleagues or following instructions.
Similarly, what is considered to be a substantial and long term effect, is a question of fact and evidence but the Act provides the following guidance.  The term "substantial" effect is an effect which is more than minor or trivial and an impairment will be treated as having a substantial adverse effect on a person's ability to carry out normal day-to-day activities if, measures are being taken to treat or correct it and but for the measures, the impairment would exacerbate.   An impairment is long-term if it has lasted for twelve months or is expected to last for twelve months or longer.    The impairment does not have to be continuous but there must be likelihood of a recurrence of a condition. 
Progressive Conditions
Some conditions may not yet have an adverse effect on day to day activities but because of their progressive nature are likely to do so over time.  Nevertheless, they will be treated as disabled if their condition is likely to have a substantial adverse effect on their day-to-day activities in the future.  This means a person with a 'progressive condition' may qualify for protection before the substantial adverse effects are known to an employer. 
Does Type 2 Diabetes Amount to a Disability? 
The door is potentially open to this.  In 2014, the Employment Appeal Tribunal (EAT) decision in Metroline Travel ltd v Stoute cast doubt over type 2 diabetes being classed as a disability under the Act.  The Claimant was employed by the Respondent as a bus driver and dismissed for misconduct.  The Claimant brought a claim against the Respondent for unfair dismissal and discrimination arising from disability because the Respondent failed to make reasonable adjustments for his type 2 diabetes.  
Before the case went to appeal, the Tribunal decided that the Claimant could suffer a hypoglycemic attack if he did not maintain a certain diet and accordingly should be regarded as having a disability because if "treatment or corrections" are to be disregarded, it is likely to impair his normal day-to-day activities.  The EAT however, overturned the decision and the judge referred to his own personal experience of type 2 diabetes.  The judge was of the impression that his diabetes had no effect on his ability to carry out normal daily activities, other than to be mindful of what he ate or drank, and as such "abstention from sugary drinks" could not be regarded as medical treatment.  It would therefore suggest diabetes controlled by diet, rather than by medication, is not automatically protected.  The decision in Metroline was an important decision for employers, because it was demonstration that while a medical condition can be recognised clinically, it does not necessarily mean it is a disability.
However, there has been a recent decision which could change the findings in Metroline. The case of Taylor v Ladbrokes Betting and Gaming Ltd, concerned Mr Taylor who was dismissed by the Respondent and brought claims of unfair dismissal and disability discrimination.  At the preliminary hearing, it was decided that he was not disabled.  The employment judge relied on medical evidence and found that Mr Taylor's diabetes was controlled by medication.  He interpreted from the report that the purpose of the medication was to prevent his type 2 diabetes "from progressing to the serious and debilitating condition of type 1 diabetes".  The employment judge misinterpreted the report and of course, his misinterpretation is medically incorrect.  The employment judge also relied on the progressive nature of the condition (from his interpretation of the report) and he took the view that there was only a very small possibility of the condition progressing, and the possibility was particularly reduced  if Mr Taylor was to follow medical advice about lifestyle, diet and exercise.  The judge therefore concluded that the definition of a progressive condition under the Act was not met.        
Mr Taylor appealed the tribunal's decision.  Notwithstanding the employment judge misinterpreting the medical evidence, the judge had not properly addressed the question of whether type 2 diabetes could be regarded as a progressive condition.  The judge placed too much emphasis on whether the disability was having a substantial adverse effect at that time, rather than on what may happen in the future.  Thus, the appeal was upheld and has been remitted for rehearing.  
This case could depart from the guidance in Metroline and find grounds where Type 2 diabetes, managed by diet, could amount to a disability.  What we do know meantime however, is the Act concentrates on the impact the disability has on the person, rather than the diagnosis itself. 
Implications for Employers 
Employers should err on the side of caution and not assume that type 2 diabetes does not amount to disability, particularly before Taylor has been reconsidered.  Discrimination stemming from diabetes is often because of ignorance of the condition and employers should be mindful as to the impact on the employee's daily activities.  Employers should therefore decide each case on the likely impact of the condition in light of the medical prognosis.
While this doesn't provide much certainly for employers, if there is likelihood an employee would be placed at a disadvantage because of the consequences of their diabetes, employers should make reasonable adjustments to alleviate the impact of the effects, wherever this can be accommodated.  For example, providing frequent breaks to test blood glucose levels.
That being said, in light of the alarming statistics, which are supposed to nearly double by 2025, meaning more than 1 in 13 may suffer from diabetes, it could leave employers with an onerous demand for adjustments, which may be difficult, or indeed impossible to accommodate. If an employer feels it is required, up-to-date medical evidence should be sought to guide what is necessary.  If there are any lessons to be learned from the employment judge in the case of Taylor, it is that it is important to ask the right questions when obtaining medical evidence: particularly, what the medical prognosis is, the likely impact of the condition and what adjustments may be necessary in those circumstances.  
The remit of disability discrimination is very wide, and tailored advice should be sought for specific circumstances. 
Noele McClelland is a Partner and Head of our specialist Employment Law team. If you need Employment advice please contact Noele on the details below.
Stay updated
Receive the latest news, legal updates and event information straight to your inbox
Stay Updated
See all Employment articles