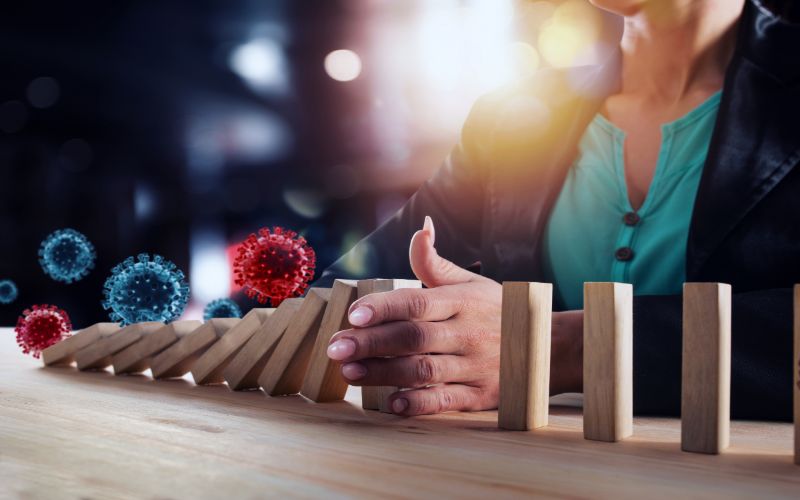 Many small businesses were forced to close as a result of the restrictions imposed on travel and trade in response to the COVID-19 outbreak last year. Subsequent attempts to claim on their insurance policies for Business Interruption were largely rebuffed.  
It has been widely reported over the last few months that as a result of their refusal to pay out on Business Interruption claims as a result of the coronavirus pandemic, the Financial Conduct Authority ("FCA") brought a case against 8 insurance companies.
The FCA case sought to test 21 different types of insurance policies from 8 different insurers - Arch Insurance (UK) Ltd; Argenta Syndicate Management Ltd; MS Amlin Underwriting Ltd; Hiscox Insurance Company Ltd; QBE UK Ltd; Royal & Sun Alliance Insurance Plc; Zurich Insurance Plc; and, Hiscox Action Group.  Amongst other matters, the decision focussed on the interpretation of "disease clauses" and "prevention of access clauses".
Many businesses will only have insurance cover relating to damage to property or business assets, but some had included a business interruption clause designed to pay out if the business was interrupted by disease or stopped from trading by a Public Authority. There is a wide range of different policies, many of which have unique wording.
The Supreme Court today agreed with the High Court's 162 page judgement and found largely in favour of small businesses. The decision is though to be worth £1.8 billion in claims. The vast majority of policyholders of non-property damage business interruption cover will now have a good basis for arguing that their losses caused by the government restrictions as a result of the COVID-pandemic, should be covered.
We will all be fed up by now, hearing that this is an unprecedented situation, but ultimately that is what has given rise to the need for the Supreme Court to decide on this matter. The impact of COVID-19 was unexpected by both businesses and insurers, and insurers argued that their policies were never intended to protect against this. UK businesses have never faced closure like we have in the last 10 months as a result of a viral disease. Many small businesses trusted insurers to support them in times like this and will be glad to know that their claims are likely to be paid.  
Today's ruling means that many, but not all policyholders, will be compensated. Each claim needs to be assessed individually but insurers will work closely with policyholders and we can be hopeful that payouts will be made as soon as possible.
If you would like specific advice on whether your policy is included in one of those which is affected by this decision, please contact Pamela Muir in Corporate and Restructuring on 03330 430350